In recent days, Chinese officials have tried to show they are being much more open this time. President Xi Jinping described combating the virus as "extremely critical" and there have been public warnings against any attempts at cover-ups.
"Anyone who puts the face of politicians before the interests of the people will be the sinner of a millennium to the party and the people," a commentary on a Central Political and Legal Affairs Commission account said on Tuesday. "Anyone who deliberately delays and hides the reporting of [virus] cases out of his or her own self-interest will be nailed on the pillar of shame for eternity."
However, the Chinese government has strengthened its control over the flow of information since the time of Sars. Some international scientists have estimated the true number of people impacted by the new coronavirus is far higher than has been publicly confirmed.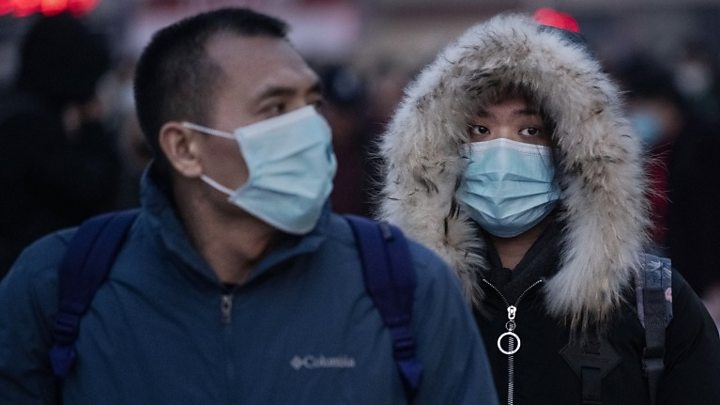 Steve Tsang, director of the Soas China Institute in London, told the BBC he became aware of rumours circulating about a new virus in Wuhan several weeks ago - well before the first cases were confirmed on 31 December. Local officials may have been very nervous to be the ones to raise the alarm, he said.
"President Xi Jinping pays a lot more attention to the international image of China than his predecessors, and he has concentrated much more power than his predecessors," Mr Tsang said.
"Therefore anything that could potentially have a negative impact on the international image of China becomes sensitive."