Iron ore feasts on China's debt binge

Australia is once again reaping the benefits from China's embrace of mad money.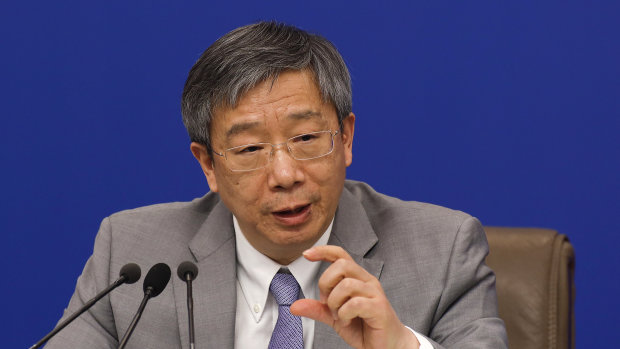 China's consensus beating June export and import data showed the world's second largest economy is cashing in on the gradual easing of restrictions in key export markets, while domestic demand may finally be gathering some momentum after months of lacklustre growth.
China's exports – measured in US dollar terms – rose 0.5 per cent year-on-year in June, beating expectations for a 2 per cent decline. Imports increased 2.7 per cent compared to consensus forecasts for a 9 per cent slide.
While China can claim some bragging rights for being the first major economy to emerge from the COVID-19 induced economic hibernation, the numbers also testify to Beijing's re-embrace of the stop-go economic policy making of old.
President Xi Jinping's inclusion of deleveraging as one of the nation's "three tough battles" has been abandoned as Beijing – once again – opens the credit spigot.
The game book favoured by policymakers over the three decades of China's go-go growth was always the same whenever dark economic clouds loomed on the horizon: Just throw money at it. And then a little more.
What is old is new again.
Just take a look at the latest lending data. New bank lending increased 22.3 per cent in June as banks made 1.81 trillion yuan ($370 billion) of new loans. That's the highest since March.
New lending in the first six months was 12.09 trillion yuan, a sizeable lift compared to the 9.67 trillion yuan lent out at the same time last year.
But don't expect any restraint any time soon. People's Bank of China governor Yi Gang says new loans could reach around 20 trillion yuan by the end of the year.
And then there is the heavy hit of fiscal stimulus that will push the budget deficit to around 3.6 per cent of gross domestic product.
Almost every lever Beijing has pulled has been pulled before. Every easy money speculative blow-off has ended in tears.
It's always required more debt being used to mop up the mess from too much debt being used in the first place.
With COVID-19 having having poured water on the Communist Party's aim of achieving a "moderately prosperous" society by 2020, it's no wonder Beijing has come out with all bazookas blazing.
The credit impulse working through China's economy is intended to get growth quickly back on track after the first quarter's historic 6.8 per cent contraction.
Thursday's release of second quarter GDP data is expected to show a rebound back to 2.2 per cent.
There is no doubt the sharp contraction in growth required a massive policy response.
Beijing's big spending, coupled with a rebound in export markets, has ensured some strong growth numbers for the remainder of the year.
But throwing money at a growth slump is the easy part.
The difficulty for Beijing comes as it retrains its focus on economy-wide leverage at the same time it faces a much nastier geopolitical landscape, where the US is gunning to maximise the economic hurt it can inflict on China over the years well beyond 2020.