The S&P's Record Push Relies on a Questionable Theory
Some might say that value stocks are finally performing, without a rotation away from growth names. There's something else at play.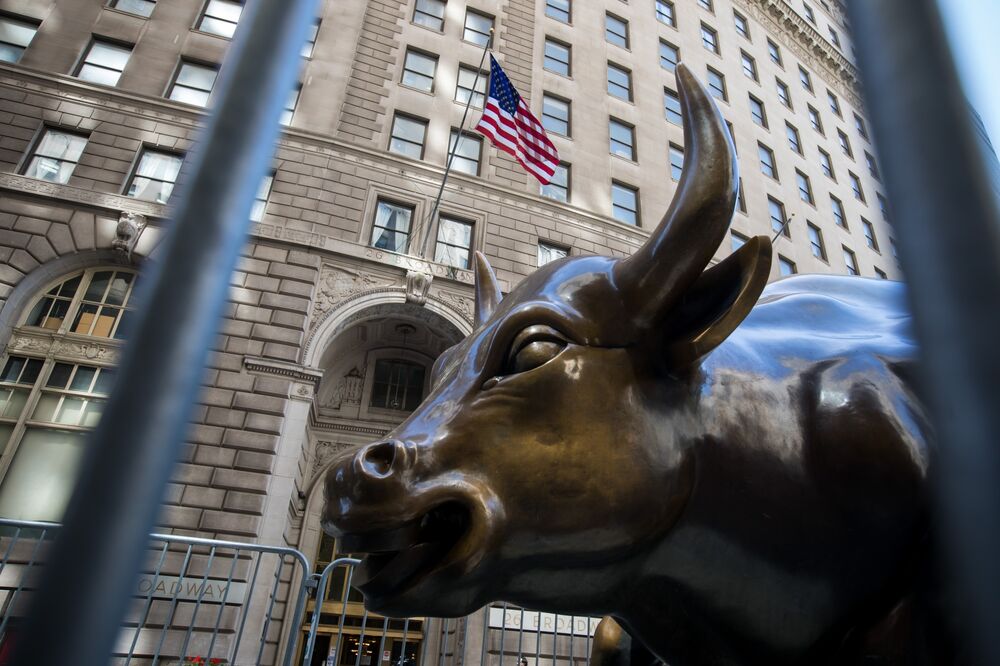 The Covid-19 recovery is taking very different shapes in the world's two largest economies. In the U.S., retail sales have staged a striking rebound to pre-pandemic levels, while industrial production remains sluggish. The opposite is true in China, where factories are churning but shoppers aren't spending.
Many see China's industrial rebound as a plus for cyclical stocks. In August, energy and industrial companies gained 5.9% and 7.6%, leading the S&P 500 Index toward a record close. The retail revival, meanwhile, is lifting growth stocks, with consumer names continuing their slow, upward crawl.
This might lead you to believe that value stocks can finally perform without a rotation away from growth sectors. That's wishful thinking. Dig deeper and you'll see that the rebound is nothing but fiscal dollars at work. The true resilience of these two economies is still untested.
China feels it has more control over businesses than consumers, so it stimulates its economy by building new bullet trains and 5G base stations. State-owned factories were instructed to reopen as soon as virus cases came down, while Beijing's infrastructure push is underpinning the production rebound.
Will this largesse remain for the rest of the year? China isn't plagued with political stalemates. Yet local governments, which carry out most stimulus projects, are bound by math — and money is tight. Their funding gap will reach as much as 11.5 trillion yuan ($1.7 trillion) this year, or roughly 12% of gross domestic product, according to the Ministry of Finance. Various levels of the government have issued a whopping 4.3 trillion yuan of notes so far this year, contributing to a bond market rout.
In the U.S., similarly, it's fiscal stimulus that's propping up retail sales. From mid-May through late July, the Treasury Department's withdrawals for unemployment benefits averaged about $25 billion per week; that outlay halved to $11 billion in the second week of August, as the $600 unemployment stimulus check was allowed to expire.
If China, which emerged from lockdown earlier, is any guide, the U.S. consumer spending spree will be fleeting without Uncle Sam's paychecks. In May, when China relaxed social distancing rules, shoppers went for durable goods such as cars and furniture. In June, they upgraded their home appliances. But by July, there was only appetite for groceries and small, feel-good items such as cosmetics. The Chinese are still apprehensive about dining out, and clothing — even at deep discounts — has no appeal.
Granted, we are in a summer lull, and the S&P's upward grind is accompanied by dwindling trading volume and sleepy interpretations of macro data. Once the fiscal dollars run out, though, our S&P retail therapy is over.
This column does not necessarily reflect the opinion of the editorial board or Bloomberg LP and its owners.
To contact the author of this story:
Shuli Ren at sren38@bloomberg.net
To contact the editor responsible for this story:
Rachel Rosenthal at rrosenthal21@bloomberg.net
UP NEXT
Latest Trump Moves Against Huawei Will Spark China's Retaliation
Technology & Ideas
Trump Just Took the Nuclear Option on Huawei
Things could get nasty real fast.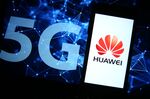 A new U.S. edict limiting Huawei Technologies Co.'s access to technology is more than just an incremental measure against the Chinese telecommunications giant. It threatens to kill the company, which invites retaliation from Beijing.
In May, the administration of President Donald Trump mandated that manufacturers globally couldn't use American technology to produce chips designed by Huawei.
At first, that also threatened chief supplier Taiwan Semiconductor Manufacturing Co., until it became clear that a legal workaround was available: Let Huawei buy chips that it didn't design. As a result, Taiwan's MediaTek Inc. stepped into the breach and quickly became the biggest purveyor of key 5G smartphone components, which are made by TSMC.
It looked like a kind of win-win for everyone. Washington could curb Huawei's semiconductor development, and by extension Beijing's ambitions; Taiwan, a key U.S. ally, got a revenue boost; and Huawei itself would still survive even if its technology was hobbled.
But that wan't enough for the Trump administration.
On Monday the Commerce Department expanded its foreign-produced direct product rule to include situations "where U.S. software or technology is the basis for a foreign-produced item" that will be used by Huawei, or where the company is party to such a transaction, such as being an intermediary supplier.
This is Trump launching a nuclear warhead aimed directly at Huawei.
Secretary of State Mike Pompeo basically acknowledges as much.
There are dozens of steps in developing, manufacturing and installing chips in a device, with U.S. technology an integral part throughout. Synopsys Inc. and Cadence Design Systems Inc. make software used to design semiconductors; Lam Research Corp. and Applied Materials Inc. are major suppliers of manufacturing equipment — all four companies are based in Silicon Valley.
There are many more American technology providers crucial to the process. Remove just one, and any chip company will struggle to keep up. Removing them all would be akin to cutting off the oxygen. And if the new rule is to be strictly interpreted, then even the use of generalist technologies like PCs running on Microsoft Corp.'s Windows and Intel Corp. processors could be prohibited.
Huawei might, just might, be able to cobble together a patchwork of suppliers that not only are non-American but don't even use U.S. technology. But this backup solution would be far inferior to that available to global peers, and any effort would be full of landmines — even if Huawei doesn't care about upsetting the U.S. (that horse has bolted), every single non-American company it deals with, even Chinese, will be rightfully paranoid about putting a foot wrong.
More importantly, such an alternative supply chain will take time, which China doesn't have. Despite billions of dollars in spending and investment, the nation still significantly lags behind the U.S. in semiconductor technology. This is a fast-moving industry where even the best can struggle, as Intel Corp. has found.
Spending a year reconfiguring Huawei's design and development process would widen that gap, keeping in mind that the world's leaders — such as Qualcomm Inc., Apple Inc., TSMC and Samsung Electronics Co. — continue to move forward, and do so thanks to a globally integrated industry.
I predicted a while ago that the technology sector would become bifurcated. Companies, and countries, will be forced to choose which side of the aisle they're on. Both Beijing and Washington are to blame for this — the Great Firewall was built well before Trump came on the scene.
As the underdog, China has no choice but to soldier on, and Huawei is both the symbol and the incarnation of this great battle.
"I don't think the Chinese government will just watch and let Huawei be slaughtered on a chopping board," its rotating chairman Eric Xu said in March. "I believe the Chinese government will also take some countermeasures."
Just because there's a missile heading toward Huawei doesn't mean it will land. The U.S. left open the option for licensing access, there's still a trade deal to hammer out, and a presidential election in November could see a change of administration.
Yet the threat is real and Beijing has no technology with which to fight back. That means we're into asymmetric warfare. China might not have chips, but it has much of the supply chain within its borders and the world's second-largest economy. Oh, and it also holds $1.1 trillion of U.S. Treasury securities and $3 trillion in forex reserves.