This is an interesting curtain-raiser to our upcoming study on Chinese totalitarianism.
Why Is China Disqualifying Its Olympic Athletes?
A national drive for physical fitness has led to some bizarre consequences — and hints of dissent.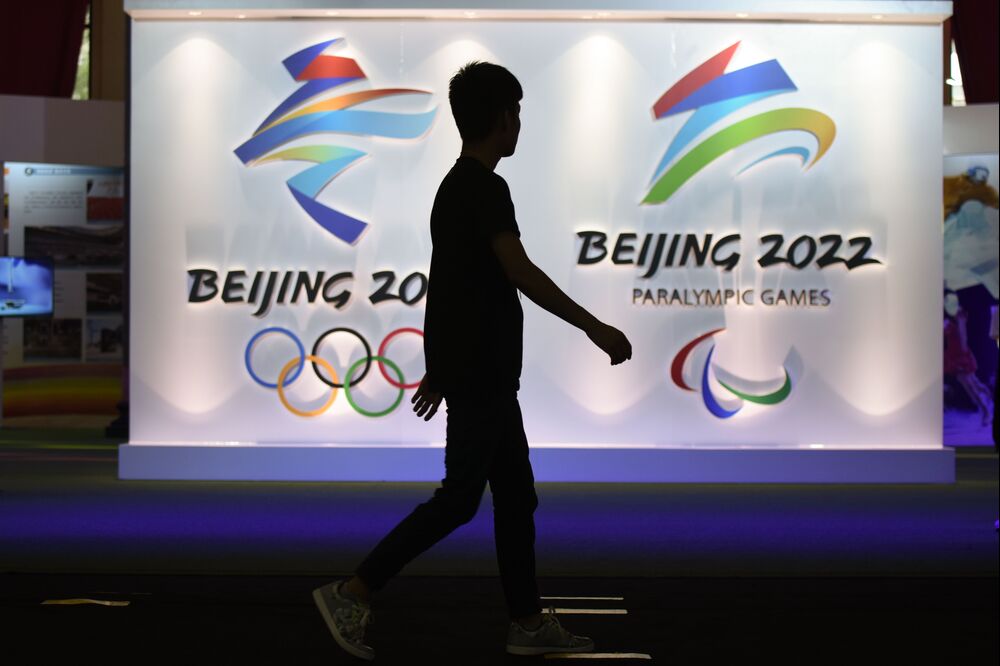 The Chinese Communist Party likes to depict itself as the competent steward of a dynamic emerging superpower. Last week, millions of social-media users expressed their doubts. The source of their frustration was the elimination of top Chinese swimmers — including an Olympic medal winner — from the national championships for failing bizarre physical fitness tests that had nothing to do with swimming. The tests, which included requirements that swimmers complete endurance runs and meet unrealistic body-mass standards, were established by the country's powerful General Administration of Sport.

If this were any other agency, the government would've censored the discussion immediately. But sports occupies a unique place in the Chinese national conversation — and sometimes offers insights into the otherwise hidden dynamics between the country's rulers and ruled.

For decades, Chinese authorities have held up the country's success in international sporting events as a proxy for national greatness. Olympic medalists have been embraced as national heroes, and the games themselves have often been viewed as a metric for China's relative advancement in the world. The 2008 Beijing Olympics were famously promoted as a national coming-out, and China's place atop the gold-medal table was promoted at home as proof of its ascent to superpower status.

But, as any athlete can attest, sports metaphors can be a double-edged sword. For 30 years, China's national soccer team has been mired in corruption and incompetence, for example. This hasn't gone unnoticed by fans, who've used those failures as a proxy to discreetly critique other aspects of governance. In 2013, after China's national men's team lost 5-1 to a Thai youth squad, an anonymous commentator's imagined dialogue between the two countries went viral on the Sina Weibo social-media service:
China: One in every five people in the world is Chinese!

Thailand: Your team was abused 5:1.

China: Can't we talk of something other than men's soccer?

Thailand: You're beaten down by local government officials every day.
Although China's sports bureaucracy has enjoyed an unusual amount of public support, it has also been prone to overreach, especially in its efforts to meet the priorities of President Xi Jinping. In recent years, Xi has prioritized physical fitness as a component of China's rejuvenation as a global — and masculine — superpower, and the sports administration has been keen to respond. In February, it delivered a "scientific" program to boost the physical fitness of China's athletes ahead of the Tokyo Olympics.

Under the new rules, athletes are not only expected to excel in their own sports, but also to achieve top scores in tests that measure entirely unrelated physical skills. Failure to finish atop the standings in, say, a gauntlet that includes 30-second jump-rope routine could mean that you won't advance in the national fencing tournament — even if you're a world champion. Similarly, setting a national record in the 50-meter freestyle swim won't be enough to overcome an insufficient number of squats. Even competitive chess players are now expected to demonstrate their fitness.

The practical effect of these new regulations is the likely elimination of some of China's top talent from future international competition. And the absurdity hasn't been lost on China's athletes, some of whom have openly complained in ways they would never dare if the dispute involved, say, the local tax bureau. So far, the sports bureaucrats haven't exactly been responsive. Asked about the new fitness regulations, the chairman of the government-run Chinese Swimming Association said: "The competition must be carried out according to the rules, and everyone is equal before the rules."

For China's social-media users, that attitude has struck a nerve, generating nearly a billion views of a hashtag associated with the swimming eliminations. "I don't think anyone who is a Party member can join the national team," noted one Sina Weibo user. Others simply objected to the notion that the rules don't apply to China's bureaucrats. "Leaders should pass the tests," one wrote, "and if they can't they should be laid off."

Such dissent may not sound like much. But for the past eight years, Chinese culture has been slowly dampened by a growing, often irrational, role for the government in every facet of daily life. Frustration at these interventions is rarely expressed openly. Every so often, though, there are hints that people are chafing at them. China's leaders would be wise to listen.
This column does not necessarily reflect the opinion of the editorial board or Bloomberg LP and its owners.