Ratland China is about to explode. Xi and his henchmen will seek asylum in the US! Haha!
Workers Flocking to China's Tech Hub Can't Afford to Buy Homes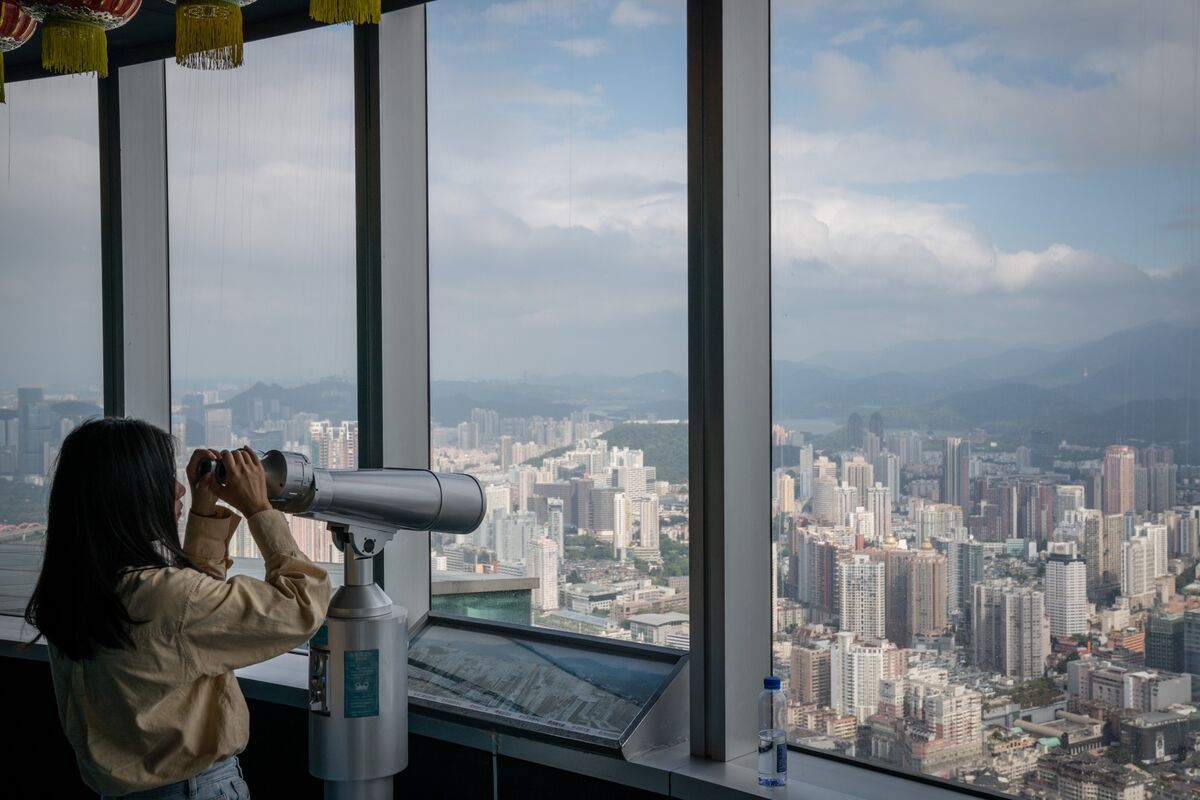 Shenzhen's boom has led to the highest property prices and lowest home ownership rates in China
Bloomberg News
Hu Jinjin stood for five hours outside a housing project showroom in the August heat, looking to buy a two-bedroom apartment two hours from downtown Shenzhen. The 3.6 million yuan ($550,000) asking price made it one of the city's most affordable options and would still be a stretch for Hu and her taxi-driver father, but they were eager to get a foothold in China's least affordable city.
After the long wait, Hu learned the rules had changed: as a migrant worker, she'd have to live and pay taxes in the city for another three years before she could even buy an apartment.
"I cried immediately," said Hu, 29, who works as a video editor at a social media company. "Nowadays, Shenzhen wants to attract skilled workers. Maybe normal people like me don't matter to the city anymore."

Hu's experience is echoed by a new generation of migrants struggling over housing in Shenzhen, China's answer to Silicon Valley. Rising from a tiny fishing village to a metropolis of about 22 million people in four decades, the city is a beacon for young workers dreaming of becoming the next Jack Ma, or at least joining the middle class.
Shenzhen's traditionally loose hukou policy — which determines where people can settle in China — has attracted up to 500,000 new arrivals each year, a migration key to President Xi Jinping's goal of making Shenzhen a tech powerhouse to rival the West. They come for jobs at the city's biggest employers, from Huawei Technologies Co. to Tencent Holdings Ltd., and Ping An Insurance Group Co., whose 115-story tower rises above the city's skyline across the river from Hong Kong.
Yet the boom has led to the highest property prices and lowest home ownership rates in China, a warning for the country's other growing cities. The average two-bedroom unit now sells for about $900,000, in a city with per capita income of just $20,000.
With the cost of an apartment equal to 43.5 times a resident's average annual salary, Shenzhen's housing affordability is only a notch better than Hong Kong, the worst among 80 megacities, according to E-House (China) Enterprise Holdings Ltd., a real estate firm. As a result, just a third of Shenzhen residents own their apartments, less than half the rate of China's other big cities like Shanghai, and lower even than the notoriously unaffordable U.S. tech hubs of San Francisco and Seattle.
While the Chinese government is concerned that the nation's wealth gap and social inequality could lead to the type of upheaval seen elsewhere, the question is what to do about it. On a broader level, Shenzhen's lack of affordable housing is emblematic of the income disparity that has jumped in recent years after the opening of the economy spawned billionaires like Ma yet threatens to leave more people behind.
"If Chinese cities continue to adopt this model of growth machine, discriminating against people with lower education and not particularly high skills, it could be really a big problem," said Qiao Shitong, an associate law professor at the University of Hong Kong who has written about China's housing challenges. "This social inequality is going to become a problem for Shenzhen and for basically all other Chinese cities."
Hard to Afford
Shenzhen's housing affordability is only a notch better than Hong Kong
Source: E-House China Enterprise Holdings Ltd.
Unlike earlier generations who were willing to sacrifice for the nation's greater good, the current workforce has higher expectations after seeing first-hand the vast wealth that's been generated in the world's second-largest economy. Chief among them is the ability to own a home, still a cultural necessity for marriage in China — not to mention a road to riches after prices tripled over the past decade, easily topping the 60% rise in the U.S.
"Ownership is seen as a prerequisite for single men if they want to find a spouse," said Yukon Huang, a former World Bank country director in Beijing. "Many are able to do so by tapping the resources of their parents, but the less fortunate have to struggle to come up with the down payments," which can be as high as 35% on first homes.

China's economic rise and ascent of the middle class has been one of the most remarkable shifts in the world over the last four decades. Overall income growth soared 776% from 1980 to 2015, more than 10 times the U.S. rate, according to the world inequality database.
Key to that rise has been the migration of workers and farmers from rural areas to the big cities — and their ability to buy homes. Given the long-standing tradition of parents helping their kids with down payments, China has one of the highest home ownership rates in the world at about 95%, according to the Chinese Academy of Social Sciences. By contrast, ownership rates in the U.S. and U.K. run about 65%, while in some European countries like Germany it's close to 50%, according to figures from Trading Economics.
Historically, Shenzhen made room for its migrant workforce in so-called chengzhongcun, literally "villages in the middle of the city." Surrounded by modern skyscrapers and straddling eight-lane boulevards, these villages typically feature six- and seven-story walk-ups known as "handshake buildings" — packed so close together that residents can stick an arm out the window to shake hands with a neighbor.

While crowded, these villages at least provided affordable housing that was vital to the city's meteoric rise. Today, more than 70% of the city's residents live in one, taking up prime real estate close to bus and subway stations that swarm with factory workers and freshly minted software developers. In Shixia village, a 15-minute walk from the city's financial district where Hu once lived with her father, a room big enough for a couple costs about $250 to $300 a month. Equivalent space in an apartment outside the village can cost three times that much.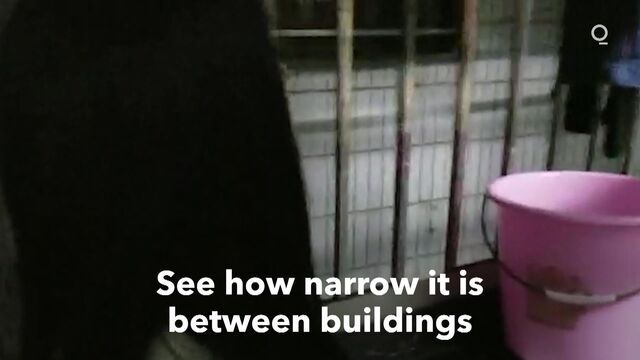 Before Shenzhen home ownership costs soared, migrants followed a similar path — rent in the villages for three to five years, get a slightly better apartment for another seven to eight years, and eventually purchase a home, said a Kaisa Technology Innovation Group executive, who declined to be identified due to company policy.
Least Affordable
Shenzhen's home ownership is lower than the unaffordable U.S. tech hubs
Source: Data on four Chinese cities come from the Shenzhen Real Estate Research Center; data on two U.S. cities come from the U.S. Census Bureau.
Note: Data on Chinese cities is based on latest estimates in 2014; data on U.S. cities are for 2019.
That ascent is now threatened. While Shenzhen's per capita disposable income is the third highest in China, the city's residents live in 28-square-meter (300-square-feet) floor space on average — below the lowest standard required by its province of Guangdong and the central government, according to Zhang Xuefan, the head of the city's housing watchdog.
As in so many expensive, growing cities around the world, Shenzhen's biggest problem is insufficient housing supply. Apartments that residents are allowed to buy only account for 12% of total housing units, nowhere near enough for a city whose population grew about 42 times in the past 40 years.

It's not just migrants from poor provinces struggling with housing costs. Russell Zeng is one of the high-skilled tech workers the city is counting on for growth. The 28-year-old left his native Jiangxi to attend Shantou University in Guangdong, and has been working for a financial technology company for two years. He's bilingual, loves Shenzhen and his job. Yet he doubts he'll ever be able to afford his own place, even in a city that filters home buyers to give preference to those with higher education and better jobs. When he's finally ready to buy a home, it may be in a second-tier city away from Shenzhen, he said.
"You see so many people get awesome jobs in Tencent, Huawei, all kinds of tech companies and they get really, really good salaries and they move up the ladder very soon — so it feels like a land of all kinds of possibilities," said Zeng, who rents an apartment with four roommates. "The ultimate issue here is property because in China you don't feel like the city is your home unless you own a house."
Shenzhen's high-cost reputation is starting to travel. The influx of people into Shenzhen has been falling for two years, the first declines in seven years. Last year, Hangzhou, a city near Shanghai and home to Ma's Alibaba Group Holding Ltd., posted faster population growth.
Less Attractive
With home prices staying sky-high, Shenzhen's population influx has been slowing for two consecutive years
Source: Bloomberg calculations based on Shenzhen's statistics bureau
Some Shenzhen-based companies are taking matters into their own hands. Huawei has been building blocks of schools and apartment buildings to accommodate workers at its new 162-hectare (400-acre) research and development center in Dongguan, about 90 minutes away by car.
Developers and city planners meanwhile face hurdles in their bids to increase the housing stock. Unlike other Chinese cities, Shenzhen has almost run out of land for residential development. Since 2017, the city has been encouraging developers to renovate the villages into cozy rentals, but acquiring apartments from the co-operative of farmers who've owned the land for decades has become too costly.
Authorities are also looking to the Singapore model, where a majority of citizens live in small but comfortable apartments built by the government. Singapore's home ownership rate tops 90%, while residents are able to benefit from rising prices by selling their homes in the resale market.

In 2018, the Shenzhen government announced its solution: by 2035, 60% of its new housing supply would be government-subsidized, both for sale and rent. Currently, state-backed homes account for just 5% of the housing stock, well below the rate of 49% in Hong Kong, said Li Yujia, assistant director of the Guangdong Housing Policy Research Institute.
Two years later, authorities are still trying to create a detailed roadmap, and home prices have rocketed another 25% in the meantime. That doesn't bode well for Xi's pledge to build homes "for living in, not for speculation."
"If successful, Shenzhen's housing reform will mean a great deal for China," said Li. "Many Chinese cities face a similar, though less severe, problem seen in Shenzhen — home prices soar, but after a fast urbanization, there's not much land left to increase housing supply."

Authorities have also been experimenting with talent villages, giving subsidized or free apartments to skilled workers. Yet they often support workers who least need the help. Lisa Jiang, a 28-year-old civil servant at a regulator, hasn't had to pay rent for two years. The money she's saved will be used for a down payment on a starter home next year.
Meanwhile, back in the dusty Pingshan neighborhood far from downtown, Hu stared longingly at the rows of high-rise apartments designated for skilled workers after she was denied a chance to buy. The irony wasn't lost on her.
"Shenzhen used to have a decades-long slogan 'Come here, and you're instantly a Shenzhener'," Hu said. "Now it sounds like a joke."