There's More Than Wine in Australia-China Trade Tension
The cost of playing both sides of an economic superpower battle is increasing.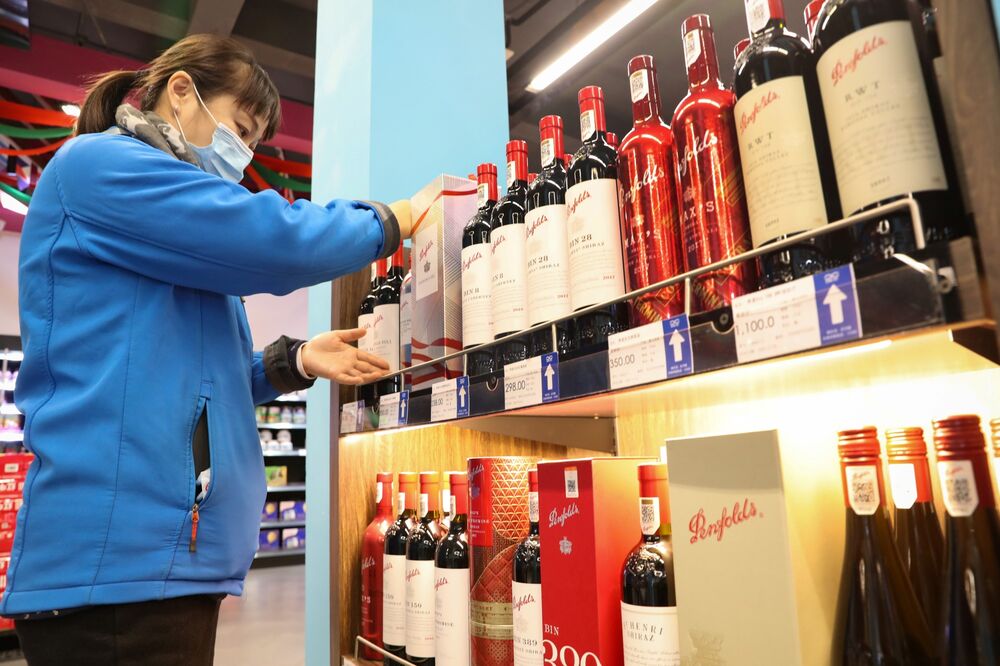 Much of the world is inclined to regard the escalating trade tensions between Australia and China as a nasty bilateral disagreement that will find resolution. But I suspect these tensions could be part of a bigger phenomenon whose origin can be traced back to the challenged China-U.S. relationship, and their implications could extend to several other countries.
This Asia-Pacific tension point escalated significantly last week when China imposed tariffs of 107% to 212% on Australian wine coming into the country — a market that accounts for nearly 40% of Australia's total wine exports and is most important now seasonally. This follows earlier actions against other Australian goods, including some agricultural products, seafood and timber.
While China has cited wine subsidies as the rationale for its action, few believe this is the true reason, especially because China has not concluded its formal investigation into the issue. China's move is best seen as a weaponization of tariffs for geopolitical purposes triggered by what Beijing regards as provocative Australian statements encouraged by the U.S. on issues such as Hong Kong, Taiwan and the origins of Covid-19.
In flexing its muscles in this way, Beijing is following a path that the Trump administration resorted to repeatedly. It is also targeting a country that historically has had a special security relationship with the U.S.
Australia is one of several countries that, for years, has run a "dual-option model" — that is, it relies on the U.S. for national security, including intelligence sharing under the special "Five Eyes" umbrella, and turbocharges its domestic economic and investment performance by accessing Chinese markets and attracting foreign direct investment flows, property investments and tourism from there.
Three developments have significantly increased the price of running what, until recently, was a successful and low-cost dual-option model:
Together, these developments have compelled the U.S. to assert its authority, starting with countries where the national security links are particularly important. That played a part in the U.K.'s decision earlier this year to reverse course and ban Huawei equipment from its 5G network. It is also playing a role in the Asia-Pacific tensions.
It is far from clear that the incoming Biden administration will feel differently about the threats that a successfully aspiring and expanding China poses for U.S. interests. As such, the cost of running the dual-option model will continue to rise for countries that pursue it, including Canada and Singapore.
The more the U.S. flexes its muscles and China reacts accordingly, the greater the risk that the dual-option countries will be forced to pick sides, especially on certain technologies. That would imply additional short-term adjustments and fragmentation pressures for a global economy that is dealing with the biggest growth hit it has suffered for several decades; increasing inequality of income, wealth and opportunity both within and across countries; growing economic and financial disparities; and a multilateral system that is challenged in responding to common shocks.