China's $150 Billion Chip Push Has Hit A Dutch Snag
Europe's largest tech company supplies the machines that can make next-generation semiconductors. But it's isn't selling these to China.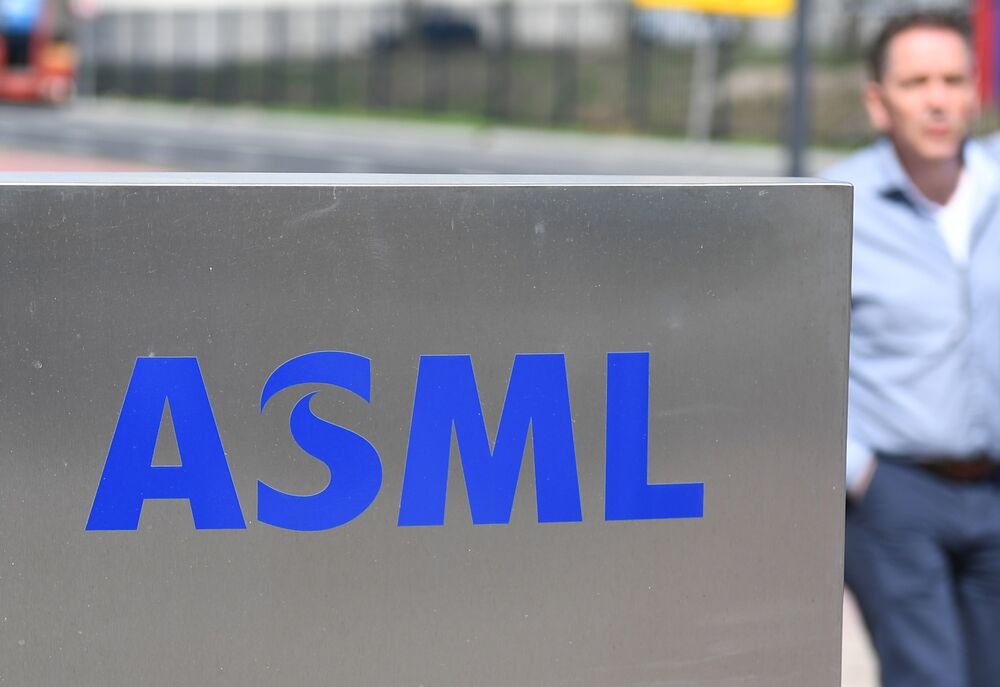 There are few better bellwethers for the success of U.S. efforts to curb China's technological expansion than ASML Holding N.V., the $191 billion manufacturer of chipmaking equipment.
ASML, Europe's largest technology company, is the world's only supplier of machines that can make the next generation of cutting-edge semiconductors. But the Dutch company isn't allowed to sell them to China. Its latest set of earnings suggest that, for all of China's spending to boost domestic chipmaking, the industry's traditional heartlands — Taiwan, South Korea and the U.S. — are the ones getting further ahead.
Beijing has made fostering its own semiconductor industry a pillar of its $1.4 trillion five-year economic plan, adding to a prior $150 billion investment in the industry. Although Chinese factories churn out many of the world's electronic devices, they're mostly responsible for final assembly, while many of the high-tech components, including semiconductors, still come from abroad. The country likely imported some $300 billion of semiconductors last year.
This is where ASML comes in. It's the sole manufacturer of extreme ultraviolet lithography equipment — machines that cost $150 million apiece and can etch microscopic circuit patterns onto semiconductors that are twice as small as the previous generation of technology. That lets customers such as Taiwan Semiconductor Manufacturing Corp. and Samsung Electronics Co. produce ever smaller and more energy-efficient chips.
ASML shipped 31 EUV machines last year, five more than it did a year earlier. They accounted for 43% of the 10 billion euros ($12.1 billion) in revenue the company made from selling equipment
1 . But none has gone to China because the Dutch government has, under pressure from the U.S., refused permission for ASML to sell the devices there — reportedly to Shanghai-based Semiconductor Manufacturing International Corp.
Yet Chinese companies are buying the less advanced equipment that ASML supplies, and the share of business the company gets from China continues to grow. The country accounted for 18% of sales last year, up from 12% a year earlier, helping the company beat earnings expectations in the three months through December and predict 2021 earnings that also exceeded analyst expectations.
Chipper China
ASML's sales to China have overtaken the U.S. over the past five years
Source: Company filings
Note: net system sales
The upshot is that Chinese customers are investing to catch up with current chipmaking technology, while rivals in Taiwan, South Korea and the U.S. are already racing ahead with the next generation. That's especially true of TSMC, a maker of chips for Apple Inc., Qualcomm Inc, Advanced Micro Devices Inc. and others. It has boosted capital expenditure by more than a third this year in an effort to extend its dominance, as my colleague Tim Culpan has written.
The inauguration of Joe Biden as president of the U.S. seems unlikely to make things any easier for China, ASML Chief Executive Officer Peter Wennink said on Wednesday, citing bipartisan support in the U.S. for cracking down. China is also at a disadvantage because of how long it takes to build chipmaking expertise. It took the three nations that lead the industry at least 40 years to amass such knowhow, Wennink added, making it hard for anyone else to catch up.
While the U.S. restrictions on Huawei Technologies Co. over the past two years have attracted the most attention in its standoff with China, the ASML affair actually carries greater significance for China's ability to become technologically self-sufficient. As long as it has to import frontier technology, it remains vulnerable to trade restrictions.
To mine gold, you need pickaxes. And ASML is the only company making them.
ASML makes additional income from providing services to existing machines.