Danke Apartment: The 'broken eggshell' that left young Chinese homeless
By Waiyee Yip and Fan Wang
BBC News
Published
4 hours ago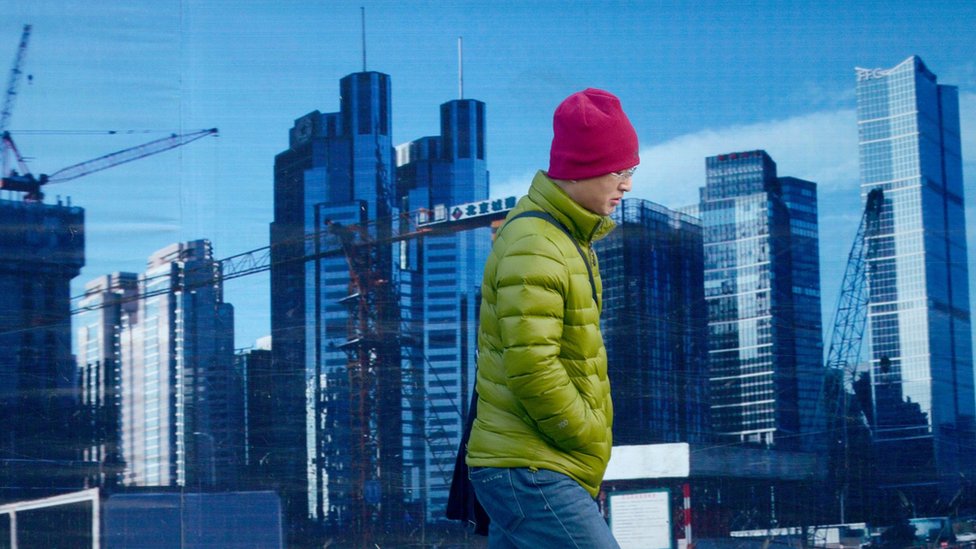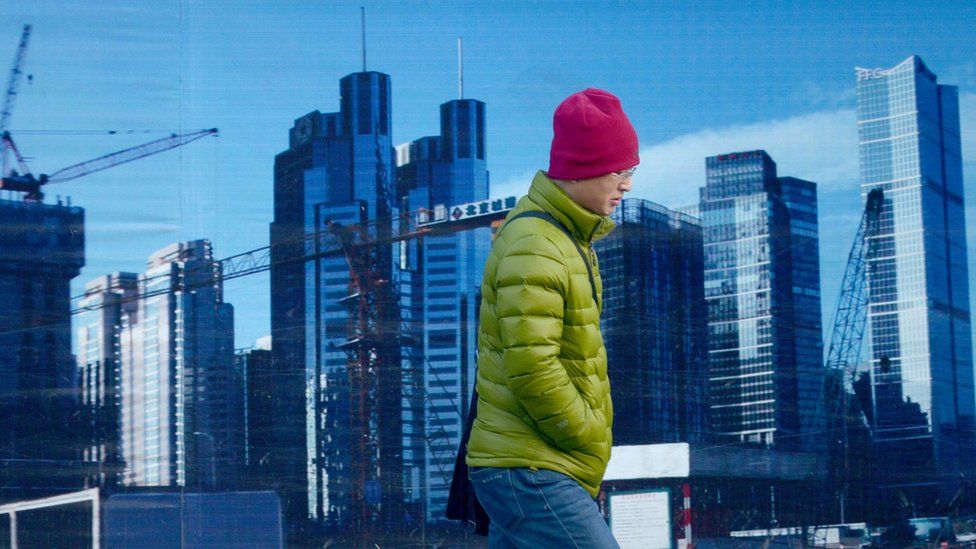 On a cold winter's evening recently, Beijing resident Xiaoyue and his wife returned to their rented flat after dinner - only to find another couple standing at their door, changing the locks.
The man and woman were their landlords. They wanted Xiaoyue and his wife out of their apartment immediately, because they hadn't paid their rent for months.
Xiaoyue was stunned. "I was completely unprepared for this," he told the BBC in a recent interview. The 28-year-old said he had been paying his rent in huge lump sums, sometimes for six months at a go.
So where had his money gone?
Xiaoyue would soon find out that he and his landlords were among the many victims of a housing controversy that has exposed the vulnerability of China's young urban workers and become a cautionary tale of the country's exuberant tech start-up scene.
It has reportedly left many young Chinese - potentially thousands - homeless. Some say they have been forced out onto the streets in the middle of a freezing winter, and one even reportedly killed himself. Many homeowners also say they are owed massive amounts of unpaid rent.
'Broken eggshell'
At the heart of the controversy is Chinese housing app Danke Apartment, once considered one of the country's most promising start-ups.
When it first launched in 2015, it was an instant hit with China's fresh graduates and young professionals moving to big cities, offering them affordable housing in places such as Shanghai, Beijing and Guangzhou where property prices can be sky-high.
The business model for Danke, which means "eggshell" in Chinese, is simple - it rents flats from landlords long-term, renovates them, then sublets the flats or individual rooms as single units to tenants at a relatively affordable rate. It has sometimes been described as WeWork for residential property.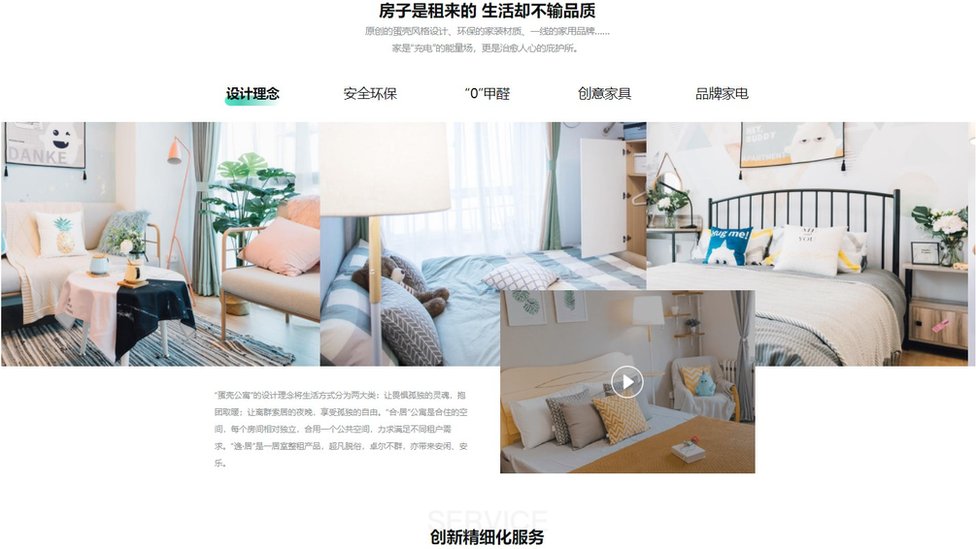 In recent months Danke appears to have run into trouble, though it has rejected claims that it is bankrupt.
As the rental market cooled during the coronavirus pandemic, the increasingly beleaguered Beijing-based broker allegedly stopped paying landlords rent money which the company had collected from tenants for months. This has prompted homeowners to evict tenants.
But tenants are also refusing to leave, maintaining they have a right to stay as they have already forked out rent. Many have paid an entire year's worth of rent already, as the option offered by Danke promised discounted rates.
"The landlord wanted to cancel his contract with Danke, chase me away, and rent the place to someone else. But my own contract with Danke was still in effect," said Xiaoyue.
The young bank worker considers himself luckier than most, as he has managed to keep a roof over his head.
In the end, both Xiaoyue and his landlord terminated their respective Danke agreements and signed a fresh contract with each other through another property agent, even though they may each end up forfeiting at least a month's rent of 3,000 yuan ($465, £342).
"I'm just a young worker. I don't have the ability nor the energy to file a lawsuit to try to get the money back," said Xiaoyue.
Others haven't been as fortunate.
Since November, there have been numerous reports on China's Twitter-like platform Weibo documenting the various ways Danke tenants have been forced out of their homes by their landlords.
One user described how her landlord had stormed into her room and started throwing out her personal belongings. Some said that they had their electricity and water supplies cut abruptly; others said they faced gangster-like intimidation tactics.
Recent trending posts on Weibo claimed that tenants had to sleep in fast food outlets to seek refuge from the cold while they tried to find alternative housing. Many have posted complaints using terms and hashtags like "broken eggshell" and "has Danke refunded me my money yet".

In a widely reported news story last month, a 20-year-old man in the southern city of Guangzhou set fire to his flat before jumping to his death. Local media reports, which identified the man as Zhong Chunyuan, linked his death to the fact that he was a Danke tenant.
In a Pear Video interview, Mr Zhong's mother said her son had told her he was facing eviction from his landlord as the broker had "run away with the money". Mr Zhong's brother said that no matter the reason for his death, "Danke shoulders a big responsibility" and the family were considering suing the company.
Authorities have yet to confirm whether Mr Zhong's death was due to his housing predicament. But that has not stopped his story from going viral. On Weibo, a hashtag related to his death has been viewed more than 250 million times and has generated over 42,000 related posts.
Danke has rejected claims it has run out of money, although it has yet to publicly address allegations that it has withheld rent money.
"We are not bankrupt and we won't run away! Don't believe the rumours!" read one statement posted on its Weibo account in November, which has since gone silent in recent weeks. The BBC has emailed Danke for comment.
Young vulnerable Chinese
Analysts say the Danke crisis has exposed the vulnerability of the hundreds of thousands of young Chinese moving to big cities every year for better job prospects.
Clemson University's associate professor of economics Kevin Tsui told the BBC: "Labour mobility among young people in China is common, but the property market in big cities is not affordable for many of them. That's why there's a significant demand for units with affordable rent."
To encourage tenants to sign up, Danke promised discounted rates if tenants paid a year's worth of rent upfront by taking out loans from a partner bank. More than 160,000 tenants have taken loans from online-only lender WeBank, for example, which is backed by tech giant Tencent.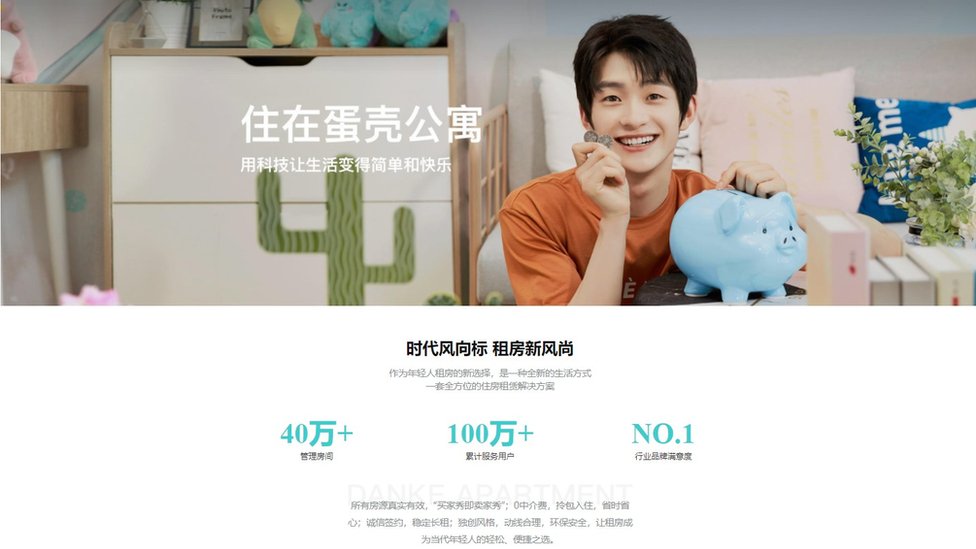 Experts say the company expanded its debt-fuelled model too aggressively and too fast. In just five years, the firm had a presence in 13 cities, and the number of apartments it managed jumped from 2,400 to more than 415,000 as of March last year. In January 2020, it listed on the New York Stock Exchange, raising US$149 million.
But things began to fall apart when the coronavirus hit and cities went into lockdown, as there were just not enough new renters joining the programme to help maintain the company's capital flow.
"The company has certainly failed from a financial point of view, but its impact is even worse from a social point of view. Regular folks do not understand how its business model works, so the firm managed to take advantage of a lot of young people," says Ms Edith Yeung, a general partner at venture capital firm Race Capital.
Dr Tsui added: "These young people are so used to e-commerce, but at the same time have little experience in the financial world. That's why they are the most vulnerable group for a situation like this."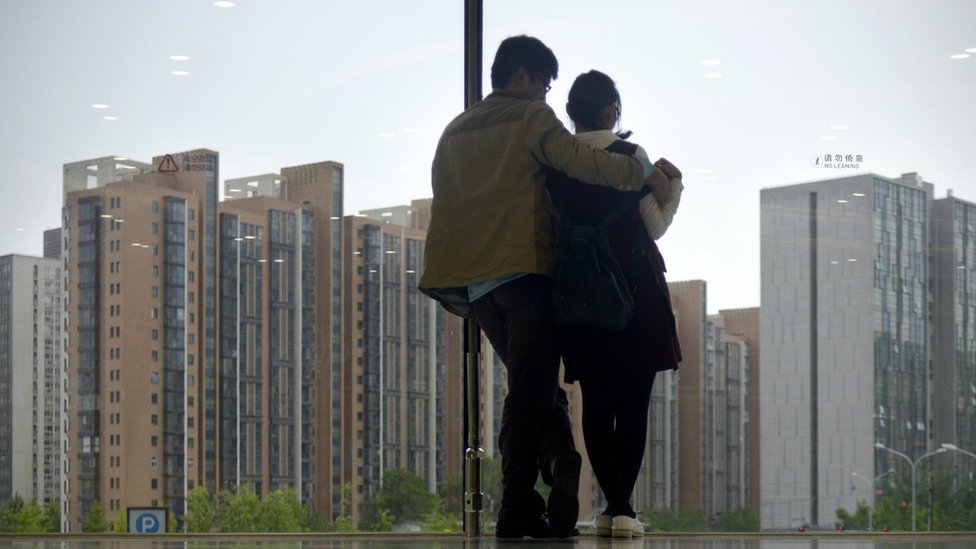 Last month, WeBank pledged that it would waive interest payments and extend loan terms for its customers till the end of 2023. Chinese authorities are also now investigating Danke for its cashflow problems, and have placed its parent company on the government's "social credit" blacklist.
But that is cold comfort for the many Danke customers left hanging.
Tenants in recent weeks say they have had trouble logging into the company's smartphone app containing their information and telephone calls to the company hotline have gone unanswered.
Since Christmas Day, all listings for available properties have been removed from the online platform, leaving many uncertain whether Danke is still operating as a company.
Meanwhile, Danke's customers are still relentlessly posting their calls for justice and help on Weibo.
Said one user: "Even though it's a new year and we should say goodbye to the old and welcome the new, we cannot bid farewell to this issue."