WHO GAVE TWITTER OR FACEBOOK OR GOOGLE THE RIGHT TO CENSOR AND CENSURE?
Derrière la suspension de Donald Trump sur les réseaux sociaux, des questions sur la régulation de la parole publique par des sociétés privées
INTERVIEW - Georgie Courtois, avocat associé chez De Gaulle Fleurance & Associé, spécialiste du numérique et Jean-Claude Beaujour, avocat international et vice-président de France Amériques, ont répondu aux questions du «Figaro».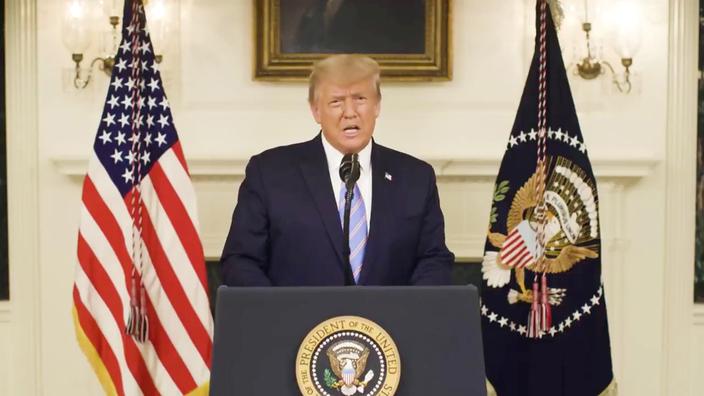 En prenant la décision de fermer de façon permanente le compte de Donald Trump, Twitter a frappé fort à quelques jours de la fin du mandat du républicain. Le compte du président des États-Unis, qui était son principal canal de communication, est l'un des plus influents des États-Unis avec 88 millions d'abonnés. Pour justifier sa décision, le réseau social pointe deux tweets datés du vendredi 8 janvier, qui peuvent « inciter à la violence » et qui enfreignent donc ses règles internes.
Ces derniers jours, les comptes Facebook, Instagram, Snapchat et Twitch de Donald Trump ont également été gelés. Outre les débats en faveur ou en défaveur de l'élu, ces suspensions posent surtout des questions fondamentales sur la régulation du débat public par des sociétés privées. Le pouvoir de censure des réseaux sociaux interroge et inquiète.