Why banning China from buying Probuild is justified discrimination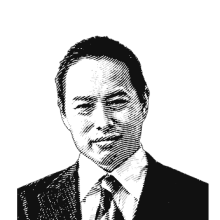 The security reality is that different rules must apply for takeovers by Chinese firms because Beijing sees every commercial entity as a tool of the state.
Coming after other moves, such as blocking Mengniu Dairy from acquiring Lion Dairy and Drinks, some Australian commentators agree. They argue that maybe blocking Huawei from our 5G was understandable. But the Morrison government was now taking too broad a view of what is strategically important and necessary to protect the national interest.
Their common error is to assume that applying a non-discriminatory screening regime means foreign firms of all nationalities ought to be treated the same. That is not true in regulatory or ethical terms.
Treating bids by similar entities differently is unfair and genuinely discriminatory. But treating all applications similarly when Chinese firms are very different from those from our other economic partners is also inappropriate and will lead to outcomes contrary to the national interest. The unique characteristics of China's political economy and the objectives of the Communist Party mean there are real and compelling reasons to introduce beefed-up guidelines that apply to certain bids by Chinese firms.
China's embassy accused Frydenberg of weaponising national security to block the Probuild purchase. This is galling given that China has carried out a cascading economic coercion and punishment campaign against Australia, mostly for decisions taken within our own borders. Australia is far from being the first country targeted in this way and won't be the last.
In economics, as in security affairs, minimising strategic vulnerability and pursuing the national interest requires making unavoidably imprecise assessments based on intention and capability.
At a minimum, the burden of proof is justifiably placed on Beijing to convince Canberra that it will not weaponise markets, firms, and supply chains for political or national security purposes. As Beijing has no intention of satisfying this burden, prudence and discretion become the better part of valour.
However, we exist in an interconnected economic world within which China is a major player. This means complete decoupling is both impossible and undesirable. It is more a matter of a difficult negotiation – including through allowing some Chinese acquisitions and takeovers and disallowing others – to set the terms of a circumscribed economic and trade relationship that complements rather than undercuts our national interest.
It also pays to take seriously the growing collection of authoritative industrial and investment diktats released during the Xi Jinping era.
This is the trickier part as it involves assessments about the extent to which any particular transaction will increase our economic vulnerability or negatively impact Australian regulatory, economic, fiscal or security interests. A different but related question is whether a transaction will enhance China's capacity to harm these Australian interests or deepen vulnerability to the whims and menace of Communist Party decisions. This is where the character of China's political economy and objectives of the Communist Party squarely come into consideration.
Chinese firms are treated differently because the starting point to assess its political economy is different: every Chinese commercial entity is potentially treated as a tool of the state because that is how the Communist Party sees it. Chinese investment, commercial and intelligence laws allow authorities to use and even seize the assets and know-how of Chinese firms to serve virtually any objective nominated by Beijing. These public and private firms can also be leaned on to make sub-optimal commercial decisions deemed in the Party's interest. As we discovered, not even Jack Ma's empire is exempted.
The deeper we dig, the more fraught it becomes. Where there are military applications, its all-encompassing military-civilian fusion framework means the People's Liberation Army or national security entities will be the beneficiaries of that commercial interaction.
There is a legitimate concern even if the military-civilian fusion is not relevant. Since the 1980s, Beijing has sought to penetrate international investment and trade markets while disproportionately defending its own.
Reciprocity is clearly not a Chinese virtue. It is not trade and investment imbalances per se which matter but the Communist Party's systematic and determined attempts to seek what its own documents and officials refer to as "asymmetric" interactions that disproportionately benefit the individual Chinese firm and even other domestic entities and sectors at the expense of international economic partners.