DECLARE WAR ON CHINESE MONSTERS NOW! KILL ALL HAN CHINESE RATS !
Blinken Presses China Diplomat on Human Rights, Hong Kong
Bloomberg News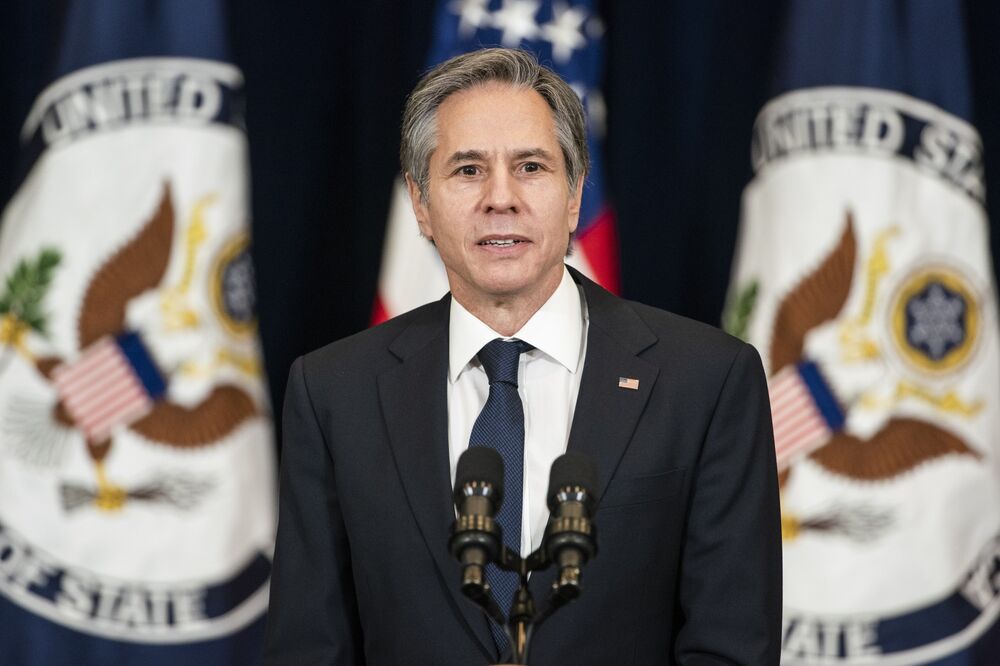 The U.S. and China's top diplomats sparred on democracy and human rights in a phone conversation which was the highest level of communications between the two countries since the Biden administration began.
Secretary of State Antony Blinken "stressed" to Yang Jiechi, who sits on the Communist Party's 25-member Politburo, that the U.S. will keep standing up for human rights and democratic values including in Xinjiang, Tibet and Hong Kong, the State Department said. Yang told Blinken the three regions are China's internal affairs, and foreign forces shouldn't interfere, according to a statement from the Chinese foreign ministry.
"The Secretary reaffirmed that the United States will work together with its allies and partners in defense of our shared values and interests to hold the PRC accountable for its efforts to threaten stability in the Indo-Pacific, including across the Taiwan Strait, and its undermining of the rules-based international system," State Department spokesman Ned Price said in the statement.
President Joe Biden has so far signaled a desire to continue the international pressure on China over its human rights practices. Just days after Biden came to power, the State Department issued a statement affirming Washington's "rock-solid" commitment to Taiwan and urging Beijing "to cease its military, diplomatic and economic pressure."
Yang told Blinken in the Friday call that Taiwan is the most important and sensitive core issue in China-U.S. relations, and it concerns its sovereignty and territorial integrity. The U.S. should strictly abide by the one-China principle and the three Sino-U.S. joint communiques, he said.
Earlier this week, Yang called for a restoration of ties with the U.S., while warning that interfering in the country's internal affairs was a "red line that must not be crossed."
Blinken also pressed China to "join the international community in condemning the military coup" in Myanmar, the State Department said. Months after de facto leader Aung San Suu Kyi secured a third landslide election victory, the generals are disputing the November vote and have detained her again.