China Confronted by Show of Western Unity at Canadian's Trial
Bloomberg News
More than 20 diplomats try to enter Michael Kovrig's hearing
Canada detained a Huawei executive more than two years ago
More than 20 Western diplomats staged a public show of unity outside a Canadian's high-profile spying trial, highlighting their shared concern about the risk of arbitrary detention in the country.
Representatives from the U.S., the U.K., the European Union and numerous European countries were turned away en masse while attempting to attend the trial of Michael Kovrig. The International Crisis group analyst and a former Canadian diplomat was accused of spying on state secrets.
"Michael Kovrig has been arbitrarily detained for more than two years now, precisely 833 days," Jim Nickel, the charge d'affaires at the Canadian Embassy, told reporters outside the court. "This is completely unacceptable, as is the lack of transparency in these court proceedings."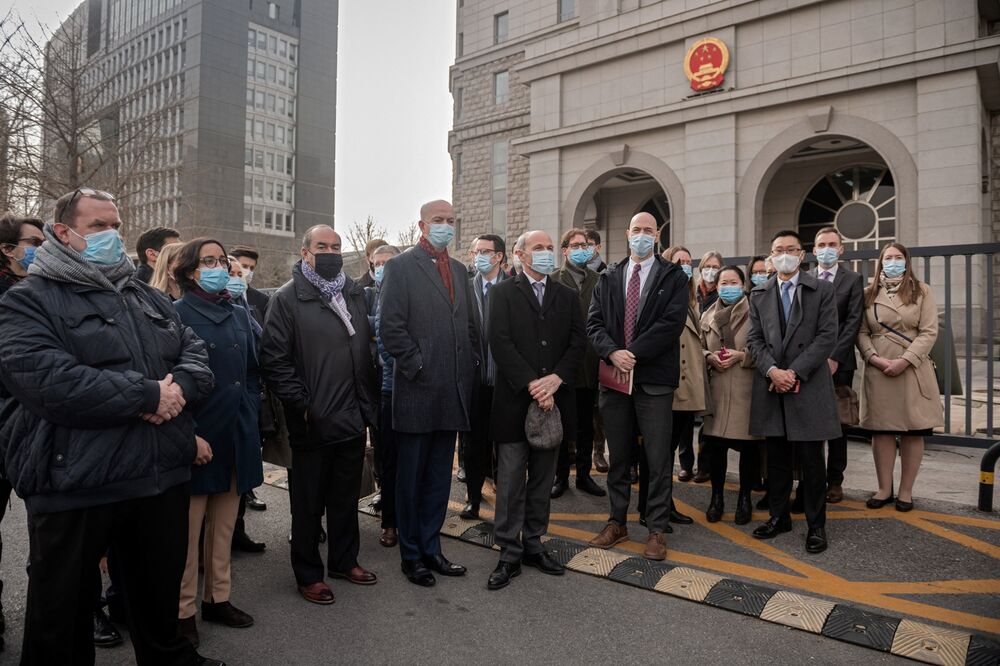 Also present was William Klein, an official at the U.S. Embassy, who said the Washington stood "shoulder to shoulder" with Ottawa on the issue. The court cited national security as the reason for barring outside observers at the trial.
Kovrig's hearing at the Beijing No. 2 People's Intermediate Court comes days after a two-hour spying trial for another Canadian, Michael Spavor. China seized the pair in December 2018 after Canada detained Huawei Technologies Co. executive Meng Wanzhou in response to a U.S. extradition request.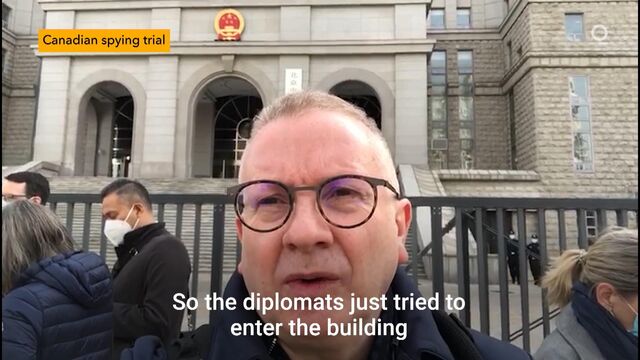 The U.S. is seeking the extradition of Meng, the daughter of Huawei's founder, to try her on fraud charges. China has linked the cases of the two men to Meng, with a Foreign Ministry spokesman saying last year that halting her extradition "could open up space for resolution to the situation of the two Canadians."
The two trials were disclosed to Canadian diplomats just before to U.S. and Chinese diplomats met Thursday in Alaska for their first face-to-face meeting since President Joe Biden's election. Biden has said be wants to work with "like-minded countries" to forge a common approach to Beijing.