Goodhart's Law Rules the Modern World. Here Are Nine Examples
"Any observed statistical regularity will tend to collapse once pressure is placed upon it for control purposes." True.
By
Peter Coy
This month the magazine Central Banking gave a lifetime achievement award to Charles Goodhart, 84, a creative and prolific theorist of monetary policy who has spent most of his career at the Bank of England and the London School of Economics. Last year he and Manoj Pradhan came out with a well-received book called The Great Demographic Reversal: Ageing Societies, Waning Inequality, and an Inflation Revival.
But never mind all that. In years to come, Goodhart may be best remembered for something he said at a conference in Sydney, Australia, in 1975 that he later admitted "was intended as a humorous, throw-away line." Humorous, yes, but also perceptive. His observation is cited regularly today in fields ranging from banking to medicine to artificial intelligence because it says something important about how the modern world functions.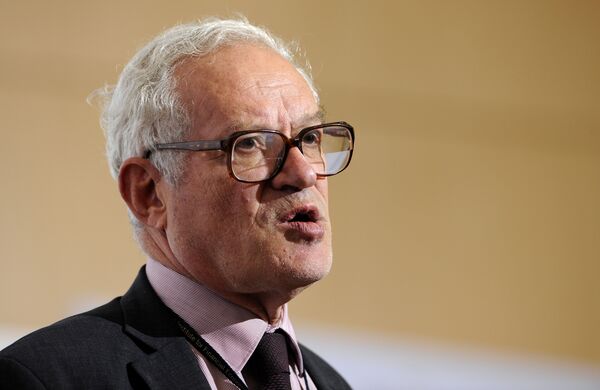 What Goodhart said 46 years ago in Sydney was this, which he jokingly termed Goodhart's Law: "Any observed statistical regularity will tend to collapse once pressure is placed upon it for control purposes." In other words, as the British anthropologist Marilyn Strathern later boiled it down: "When a measure becomes a target, it ceases to be a good measure." Goodhart's Law is a close cousin of Campbell's law, which was enunciated around the same time by psychologist Donald Campbell, and the Lucas Critique by economist Robert Lucas.
An oft-cited example of Goodhart's Law in action is the bounty on cobras that the British who ruled India supposedly paid to try to reduce the population of the snakes. Enterprising Indians quickly figured that they could earn money by raising cobras to kill and present for bounties. Likewise when Soviet planners ordered nail factories to increase the number of nails they produced, it's said that managers reacted by producing millions of tiny, useless nails. When the planners wised up and switched to a weight criterion, the factories started producing giant, heavy, and equally useless nails. It's hard to pin down the historical truth of these stories, but the point is clear.
Once you get Goodhart's Law on your brain, you start seeing it at work wherever you look. Here are examples:
What to do about this? It's wise to get away from fixed, changeless rules that can be easily gamed. Also, measure what you actually want, not a rough proxy for it. Try using multiple criteria instead of a single standard. But the first step is simply to be aware of the problem. Putting a name and a focus on the pitfalls of measurement and reward is the lasting contribution of Charles Goodhart.