Quad leaders meeting to happen this week: report

The first leaders' level meeting of the Quadrilateral Security Dialogue involving Australia, the US, Japan and India could happen within days, binding the four nations closer together in the face of rising tensions with China.
The White House indicated the virtual meeting could happen this week, the Financial Times reported, bringing together Scott Morrison, Joe Biden, Japan's Yoshihide Suga and India's Narendra Modi.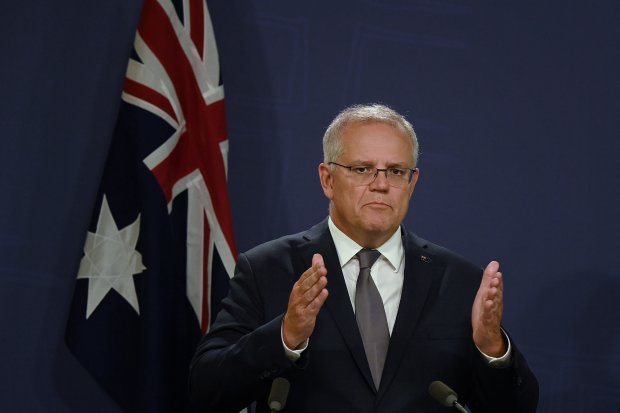 Mr Morrison's office declined to confirm the report, saying it was a matter for the US.
It would be the first such leaders summit Mr Biden has conducted since becoming US President in January, in a sign of the importance the administration attaches to the challenge posed by China's rise.
Mr Morrison said on Friday the Quad was "central" to the United States' and Australia's thinking about the Indo-Pacific.
"This will become a feature of Indo-Pacific engagement," he said.
"But it's not going to be a big bureaucracy with a big secretariat and those sorts of things. It will be four leaders, four countries, working together constructively for the peace, prosperity and stability of the Indo-Pacific, which is good for everyone in the Indo-Pacific.
"It's particularly good for our ASEAN friends, and those throughout the south-west Pacific, to ensure that they can continue with their own sovereignty and their own certainty for their own futures."
One announcement that may stem from the meeting is the four countries co-ordinating the supplies of coronavirus vaccines in south-east Asia and the Pacific, amid a concerted drive by China to win kudos for its efforts in regional capitals.
Important evolution
The upcoming leaders summit follows a foreign ministers' level meeting last month.
Perth USAsia Centre research director Jeff Wilson said the leaders meeting was an important evolution of the Quad, which was originally founded as a vehicle to discuss maritime security.
"Upgrading to a leaders meeting will allow the Quad to broaden co-operation and functional areas beyond the security domain it focused on," he said.
"The agenda when leaders are involved becomes much larger. You can talk about trade coercion, you can talk about foreign interference, you can talk about cyber issues.
"Functionally the Quad has become not an alliance but an alignment bloc for the countries generally."
However, the reinvigoration of the Quad, which begun during the Trump administration, has angered Beijing's ruling Communist Party, with accusations it is designed to contain China.