U.S. Warns Banks Over Ties With Sanctioned Chinese Officials
The U.S. added more than a dozen Chinese officials to a list of people that banks must avoid, putting global financial institutions on notice that they risk running afoul of American sanctions.
The State Department officially added 14 Chinese lawmakers, including a member of the Communist Party's ruling Politburo, to a blacklist under the Hong Kong Autonomy Act. While all the officials had been already designated for sanctions by the Treasury Department in December, the latest action could lead to greater penalties for banks that have any business with them.
"Foreign financial institutions that knowingly conduct significant transactions with the individuals listed in today's report are now subject to sanctions," Secretary of State Antony Blinken said in a statement Wednesday. The report didn't name any specific banks found to have been in violation since the law took effect last year.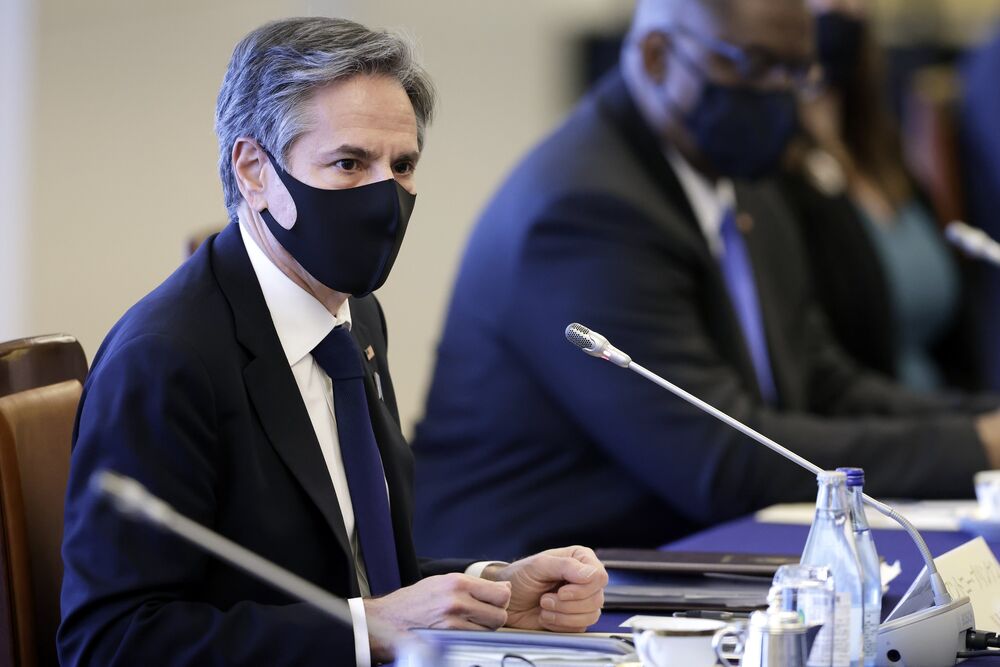 Chinese Foreign Ministry spokesman Zhao Lijian denounced the action as an inappropriate interference in the country's domestic affairs. The Communist Party's Global Times newspaper separately warned in an editorial Wednesday that Beijing was prepared to retaliate if the U.S. imposed a new round of sanctions.
"China will take vigorous measures to safeguard our sovereignty, security and development interests and safeguard legitimate rights and interests of our companies and citizens," Zhao said.
The latest in global politics
Get insight from reporters around the world in the Balance of Power newsletter.
The U.S. move is the latest indication that U.S. President Joe Biden intends to preserve much of his predecessors' hard-line approach against China. By the time former President Donald Trump left office, the U.S. had sanctioned at least 45 Chinese officials over everything from stealing trade secrets to their role in policies involving Hong Kong and Xinjiang, including Politburo members Wang Chen and Chen Quanguo.
Blinken is slated to hold talks with top Chinese diplomat Yang Jiechi later this week in Alaska for the first face-to-face meeting by senior officials from both sides since Biden took office. During a visit to Japan on Tuesday, Blinken accused China of using "coercion and aggression to systematically erode autonomy in Hong Kong."
The sanctions have done little to deter Chinese President Xi Jinping from moving to quash dissent in Hong Kong, with the National People's Congress last week approving a sweeping election overhaul in the former British colony. The legislature also announced plans to expand the country's legal "toolkit" to fight U.S. sanctions in the future.