As we have constantly warned, it was only a matter of time before the insanity of the loony left exposed us to this kind of right wing violence. The loonier the left becomes, the more detached from the working class and inveigled by identity stupidity, the more we invite a reaction, but this time without the support of workers. Look out!...
BLM activist Sasha Johnson in critical condition after gunshot to the head
Shooting in Southwark, London came after numerous death threats, says her Taking the Initiative party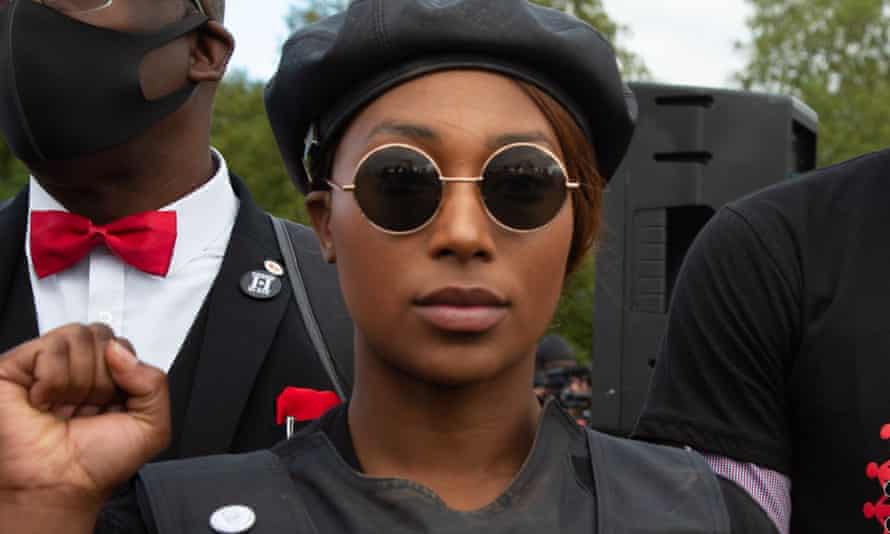 The Black Lives Matter activist Sasha Johnson is in a critical condition after sustaining a gunshot wound to her head in an incident in south London, her affiliated group, Taking the Initiative party, has announced on social media.
In a statement on the group's Facebook page, the party said that the incident happened in the early hours of Sunday and followed "numerous death threats".
A Met police statement said that at this early stage of the investigation, there was nothing to suggest that it had been a targeted attack.
Taking the Initiative's statement said: "It is with great sadness that we inform you that our own Sasha Johnson has sustained a gunshot wound to her head. She is currently hospitalised and in critical condition. The incident happened in the early hours of this morning, following numerous death threats.
"Sasha has always been actively fighting for black people and the injustices that surround the black community, as well as being both a member of BLM and a member of Taking the Initiative Party's Executive Leadership Committee. Sasha is also a mother of 3 and a strong, powerful voice for our people and our community."