Famous firms pulling out of the People's Republic
As the US-China trade war rumbles on and relations between other liberal democracies and Beijing deteriorate due to everything from intellectual property (IP) theft to human rights violations in Xinjiang and the eroding away of Hong Kong's autonomy, many globally-renowned companies are deserting China. In fact, research firm Gartner revealed last year that a third of supply chain leaders had plans to move at least some of their manufacturing out of China before 2023. Coronavirus-related sales slumps and supply chain disruption, as well as rising production costs, have also hastened the exodus. Click or scroll through the gallery for 29 world-famous firms partially or completely pulling out of the People's Republic.
Nike
2 of 30 Photo in Gallery
© Sorbis/Shutterstock
A study by the UBS Evidence Lab found that a staggering 76% of US companies with factories in China were in the process of or considering moving operations to other countries in 2020. They include sportswear colossus Nike. The firm's suppliers have been relocating production facilities to southeast Asia and Africa for some time now, and the company reviewed its supply chains in Xinjiang too following stories of the mistreatment of Muslim Uyghurs in the region. Swaths of Chinese people then boycotted international brands such as Nike who chose to speak out against what was happening in Xinjiang. Sales were down by 59% in April compared to the previous year as shoppers turned to domestic companies instead, according to Morningstar Inc.
Apple
3 of 30 Photo in Gallery
© Anthony Dixon/AFP/Getty
Though the bulk of Apple's manufacturing will remain in China, the tech giant has been encouraging its suppliers, which include Taiwanese firm Foxconn plus Delta Electronics and Pegatron, to move up to 30% of iPhone production from China. Foxconn, for instance, is investing up to $1 billion to expand a plant in India, while other contract manufacturers are setting up in Vietnam, Thailand and Indonesia. Apple is also planning to have 30% of its classic AirPods produced in Vietnam instead of China, while a "significant number" of iPads are set to be produced in Vietnam as of mid-2021, according to Nikkei.
Hasbro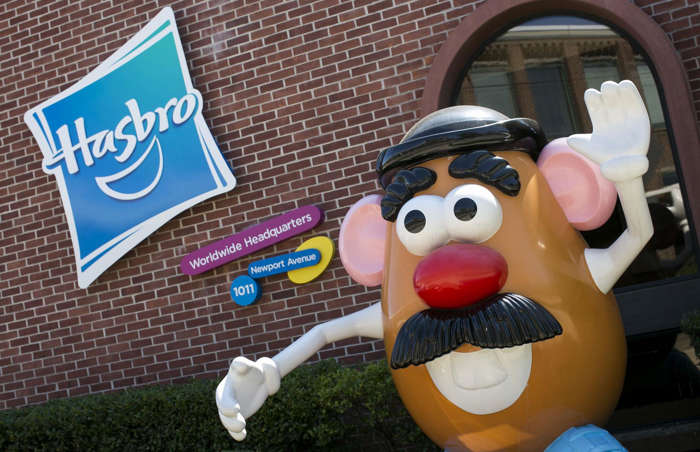 4 of 30 Photo in Gallery
© Kris Tripplaar/SIPA USA/PA
American firm Hasbro moved a significant proportion of its production out of China to factories in Vietnam and India. Amid the ongoing US-China trade war, the world's number one publicly-listed toymaker expected to produce around half of goods destined for the American market in China by the end of 2020, down from just under two-thirds in 2019. Despite lower levels of production in China, importing goods is causing havoc for Hasbro as the company is one of many suffering from the global shipping container shortage that is preventing goods from being transported from China to the States. Some 50,000 Tonka toy trucks are currently believed to be stranded in a warehouse in Shenzhen, the New York Post reported.
Stanley Black & Decker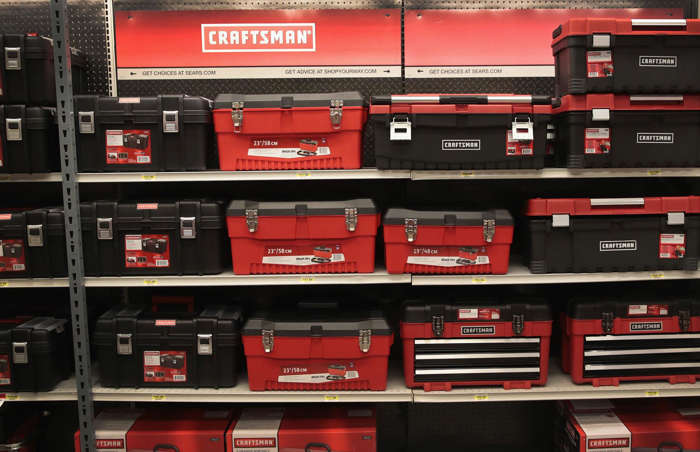 5 of 30 Photo in Gallery
© Scott Olson/Getty
Stanley Black & Decker is also on the move. The industrial tools and household hardware maker permanently closed its factory in Shenzhen in November after it had been in operation for 25 years. Growing competition and rising labor and land costs were cited as reasons for the closure. Stanley Black & Decker had also planned to open its brand new 425,000-square-foot, $90 million factory in Fort Worth, Texas by the end of 2020, although there has been no confirmation as to whether the plant is up and running yet.
Dell
6 of 30 Photo in Gallery
© max.ku/Shutterstock
As relations between the US and China worsened and the trade conflict intensified, Dell quietly moved production and supply chains away from the People's Republic. In fact, the Nikkei Asian Review reported in 2019 that the Texas-headquartered tech company was planning to shift up to 30% of its notebook production out of China.
HP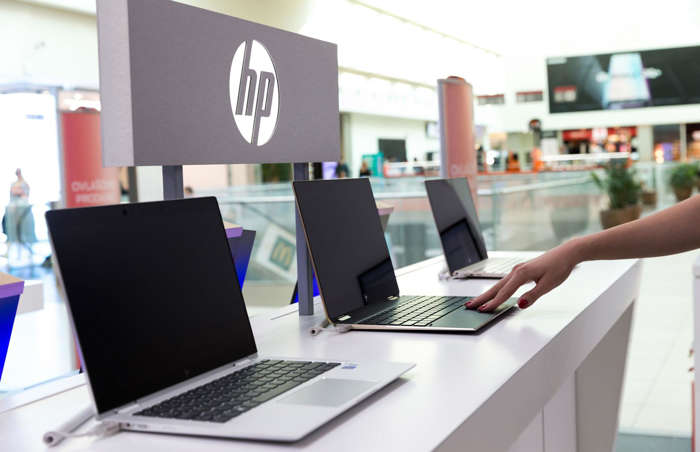 7 of 30 Photo in Gallery
© N.Z.Photography/Shutterstock
That same Nikkei Asian Review report cited anonymous sources stating that Dell competitor HP was also planning to relocate 30% of its notebook production away from China. The reasoning behind both moves was to avoid the punishing US tariffs on tech products produced in the People's Republic for the US market.
Microsoft
8 of 30 Photo in Gallery
© Peter Summers/Getty
After moving production of its Surface line of notebooks and desktop PCs from the US to China in 2017, reports also suggested Microsoft was planning to move production to north Vietnam during 2020. The US tech titan has been tight-lipped about the news, but the move is thought to have been fast-tracked because of COVID-19.
Google/Alphabet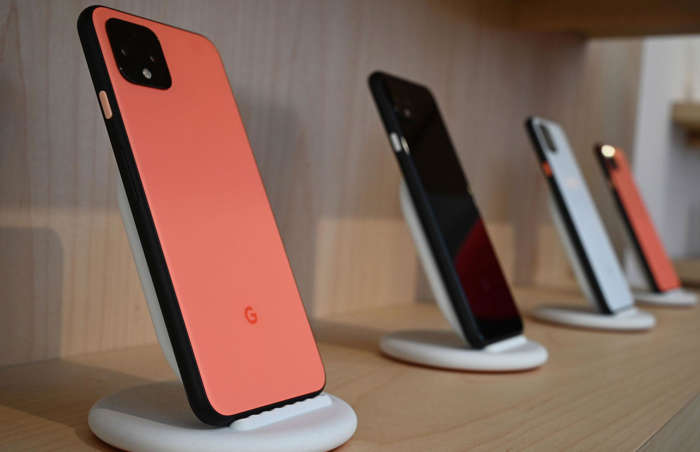 9 of 30 Photo in Gallery
© Robyn Beck/AFP/Getty
Google is more or less blocked in China, but the search engine's parent company Alphabet still produces hardware products in the country, although perhaps not for much longer. As supply chains have become disrupted, the tech behemoth has moved manufacturing of its flagship Pixel smartphone to Vietnam and will reportedly produce various smart home products in Thailand rather than the People's Republic, while production of its Cloud motherboards and Nest products has relocated to Taiwan and Malaysia.
GoPro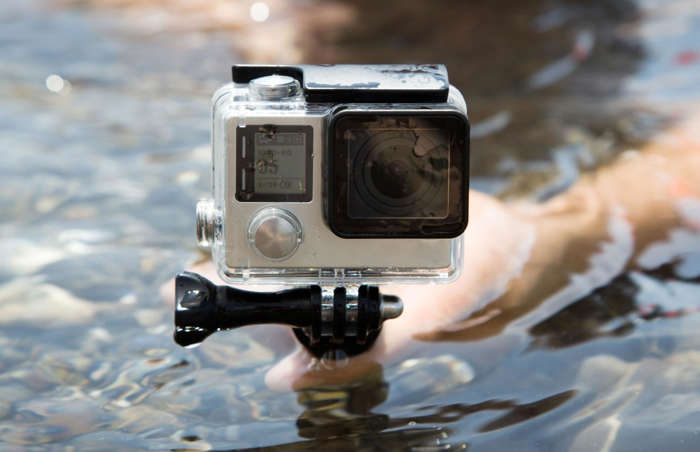 10 of 30 Photo in Gallery
© Volkova Vera/Shutterstock
Even before COVID-19 disrupted supply chains and the US-China trade war turned even uglier, American action camera company GoPro had relocated much of its US-bound manufacturing away from China to Mexico, a move that was announced back in December 2018.
Under Armour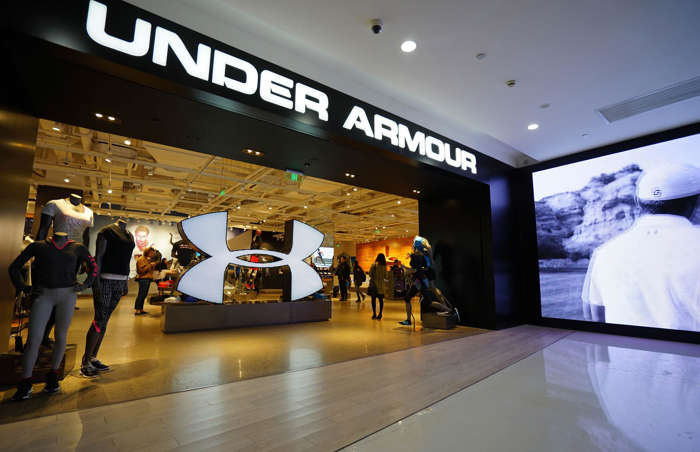 11 of 30 Photo in Gallery
© August_0802/Shutterstock
In light of the US-China trade War, American sportswear and casual apparel company Under Armour has mapped out a plan to reduce its reliance on manufacturing in China in favor of countries such as Vietnam, Jordan, the Philippines and Indonesia. The company is aiming to source just 7% of its products from China by 2023, down from 18% in 2018.
Intel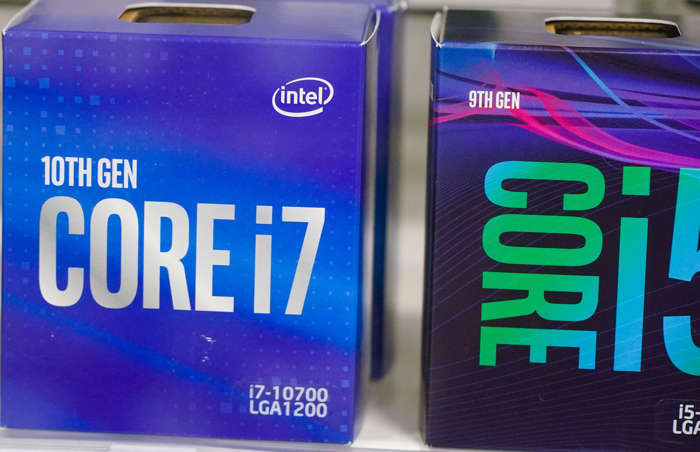 12 of 30 Photo in Gallery
© John Nacion/NurPhoto/PA
Though Intel remains confident in the Chinese economy and is strongly committed to operating in the country, the Silicon Valley-based semiconductor chip maker has followed many US companies by shifting the manufacturing and assembly of some of its wares from the People's Republic to Vietnam. Intel's former CEO Bob Swan also wrote to then-President-Elect Joe Biden in November, outlining the necessity of a "national manufacturing strategy" to "ensure American companies compete on a level playing field" in response to the likely scenario of China dominating the semiconductor chip production industry in the next decade. The company's new CEO Pat Gelsinger reinforced this message in March when he announced a $20 billion plan to build two new chip manufacturing facilities in Arizona.
Steve Madden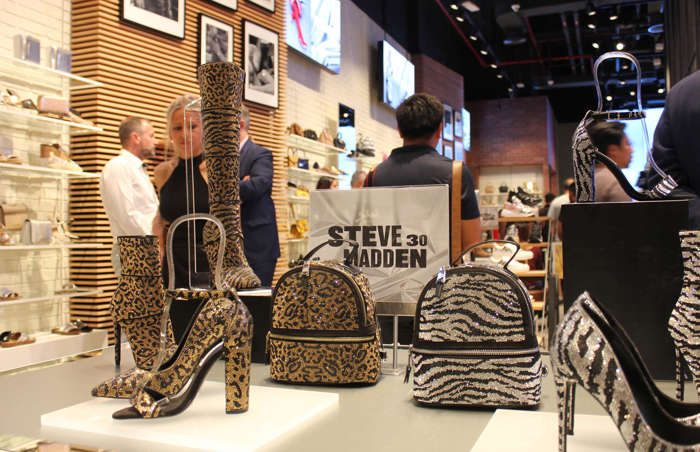 13 of 30 Photo in Gallery
© Arnold O. A. Pinto/Shutterstock
Steve Madden shoes and handbags will no longer be produced in China. The New York-based fashion company was hit by Trump administration-imposed tariffs and plans to gradually move production of its footwear and accessories to Cambodia, Brazil, Mexico and Vietnam in order to keep costs for its US customers on an even keel. After suspending the process because of the pandemic, Steve Madden had scheduled to start shifting production away from China earlier this year.
The New York Times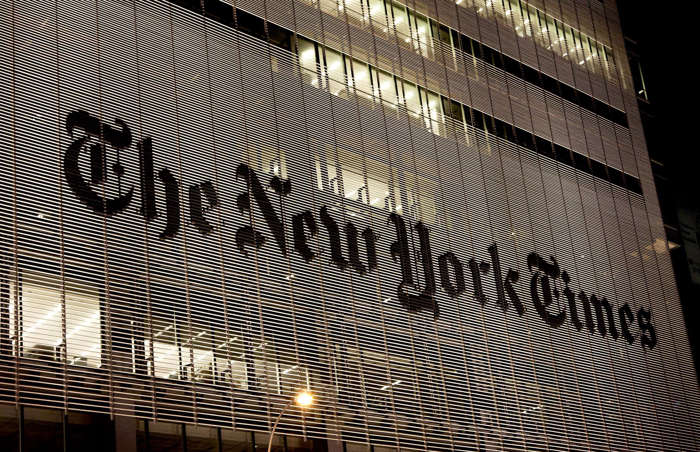 14 of 30 Photo in Gallery
© Osugi/Shutterstock
The New York Times decided to move part of its Hong Kong office to Seoul, South Korea, in response to Beijing's controversial security law which came into effect in June last year. The law curtails freedom of speech in the Special Administrative Region. According to the US news outlet, the law "unsettled news organisations and created uncertainty about [Hong Kong's] prospects as a hub for journalism".
Old Navy/Gap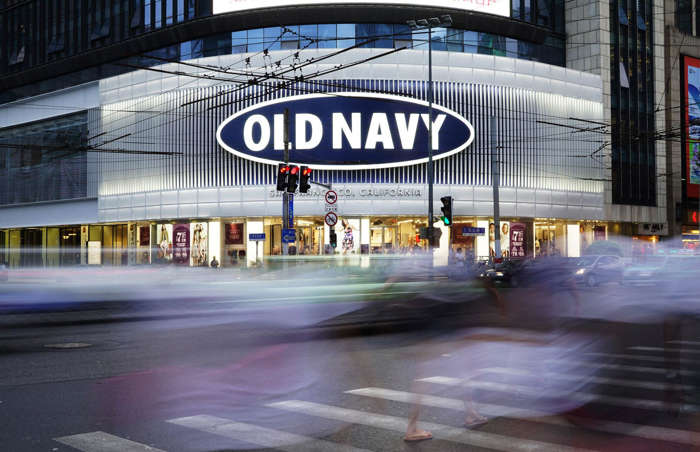 15 of 30 Photo in Gallery
© August_0802/Shutterstock
Companies are not only relocating their manufacturing operations away from China, but many foreign retailers have decided to bow out of the country altogether. They include Gap sub-brand Old Navy, which shuttered all of its 10 stores and concessions in China in March 2020, planning to focus its attention on the North American market instead.