THE PENNY IS ABOUT TO DROP ON RATLAND CHINA
Evergrande Wants You to Stay Calm and Buy Its Bonds
Investors are skittish. Why would Beijing engineer a stop-loss for the developer if it allows state-owned China Huarong to twist in the wind?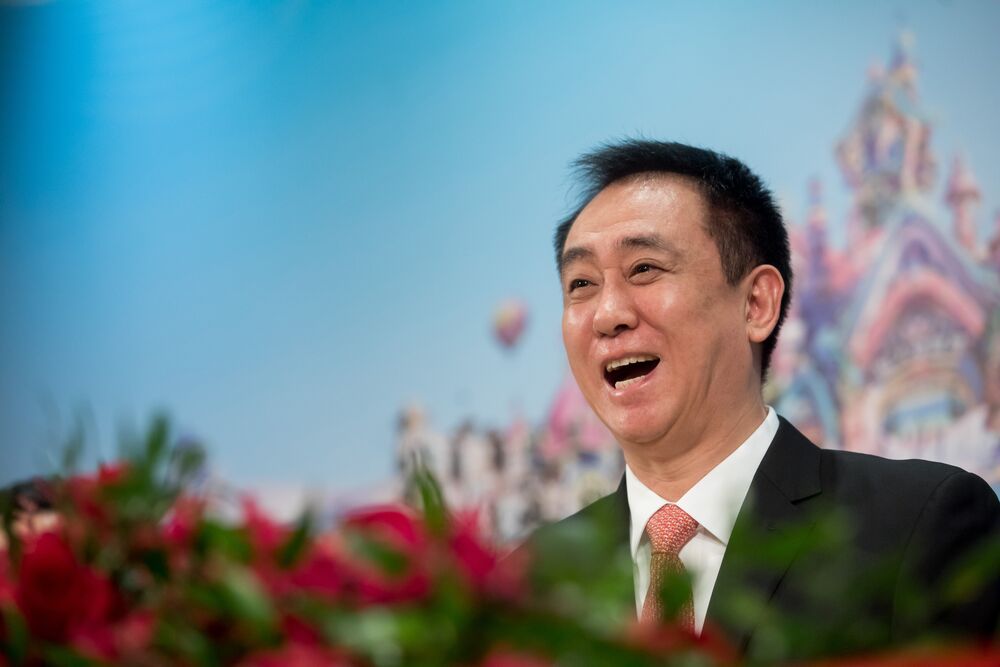 What's the worst thing that can happen to a prolific bond issuer? An investor base that suddenly grows skittish. A company may be doing all the right things but the market's fear of a bond default can shut it out of financing channels. Mere perceptions may lead to real-life distress.
China Evergrande Group, the most indebted real estate developer in the People's Republic, has been quick to make sure the investor base of its dollar-denominated bonds — centered in Hong Kong but with global reach from London to New York — see things the company's way. It posted a statement on its website this week saying deep discounts offered at its May 31 sales event were rare, that it will arrange payments for its "very few" overdue commercial papers, and that a controversial business with a Chinese bank is in line with law. The company said all its operations are normal and, in the last 25 years, it has paid all its dues on time. Evergrande's $4.7 billion 8.75% dollar bond due 2025 has fallen to 72 cents on the dollar from 84 cents since May 28.
Hang on to Your Seat
Evergrande's dollar bonds are sold off again. A similar scare last September was touched off by a letter reportedly from the company that warned of a cash crunch. Evergrande said the letter was fake.
Source: Bloomberg
Evergrande, with more than $20 billion dollar bonds outstanding, has been under fire again and again. The most recent tension started last month when Caixin Media's WeNews reported that Beijing is looking into more than 100 billion yuan of related-party transactions between Evergrande and Shengjing Bank Co. — of which the developer is the largest shareholder. Regulators have instructed Evergrande's major creditors to conduct a fresh round of stress tests, Bloomberg News reported this week. On Wednesday, China Chengxin International Credit Rating Co., which has a AAA rating for Evergrande's onshore real estate subsidiary, put the unit on a credit watch.
This is not the first time banks are being asked to stress test their exposure to Evergrande. In 2018, the People's Bank of China zeroed in on Evergrande and the likes of now-bankrupt HNA Group Co. At the time, the developer held 543 billion yuan ($85 billion) net debt as of Dec. 31 that year.
One major concern in the marketplace is that developers may have trouble raising cash from sales now that Beijing is asking banks to scale back on construction loans and mortgages. So far, however, everything at Evergrande appears normal, according to its latest financials. In the five months ending May, cash collection came to 250.7 billion yuan ($39.25 billion), a 6.1% increase from a year earlier. This was about 88% of contracted sales, roughly in line with the 2020 figure.
But investors are fearful that Beijing is serious about companies that cross its "three red lines" on debt, formulated last summer — and that Evergerande may become a target. Those who cross all three lines might see their borrowings capped and access to onshore financing closed. According to Bloomberg Intelligence analyst Kristy Hung, Evergrande is facing an uphill battle to cut debt: the top-line growth outlook is slowing as it pulls back on land spending. Its targeted land bank covers only 2.2 years of sales. The company's profit margin is thinning too, as it rushes to sell units at discount.
It also doesn't help that another prolific dollar bond issuer, China Huarong Asset Management Co., appears to be in distress. If Beijing is willing to let Huarong — majority-owned by the Ministry of Finance — twist in the wind, it's unlikely the government will engineer a stop-loss for Evergrande.
Unlike Huarong, Evergrande does not have a busy bond maturity schedule this year. It has one $1.5 billion note due at the end of June and quite a few months to prepare for the next one.
Nonetheless, Evergrande very much needs its dollar bonds to hold firm. Keen to cut debt, it has been raising equity capital from its subsidiaries. In mid-May, the developer took in about HK$10.6 billion ($1.37 billion) after selling a 2.7% stake in the much-hyped China Evergrande New Energy Vehicle Group, which has yet to start mass production of electric cars. In December, Evergrande Property Services Group Ltd. went public in Hong Kong. It's now worth $12.6 billion.
Would Hong Kong's retail investors hold on to these expensive EV and property management stocks if they sense their parent company had refinancing woes? Billionaire chairman Hui Ka Yan will need his tycoon friends to come to his aid again if the market gets too nervous. They've helped shore up sentiment in the past by investing substantially in his enterprises. It's the kind of financing channel that helps perceptions. Otherwise, with so much selling pressure from the parent, retail money would flee Evergrande's subsidiaries.
To be sure, this round of selloffs may not be all about Evergrande. Foreign bond holders may just be sensitive to China's intensifying regulatory policies and offloading the most liquid names — which would include Evergrande. But Hui has become so reliant on Hong Kong's financial hub that any jitters there can cause his entire empire to totter. A wise man can be ruined by his own wisdom.