China's economic indicators have long had their skeptics, and despite a major overhaul of the nation's data-gathering apparatus, the nation's latest growth figure is reprising some of those doubts.
Officially, China said it recorded 3% growth for 2022. That was the second-lowest pace in data going back to the 1970s, but it still looks a lot better than a raft of underlying figures would suggest.
Consider that China's oil demand contracted by 3% last year, according to the International Energy Agency, marking the country's first annual decline since 1990. Coal, the nation's other main energy source, saw consumption rise just 0.4% from 2022, according to the IEA. Those two figures alone make 3% economic growth seem a heroic outcome.
Why this matters now is that, assuming the economy was indeed weaker than officially recognized, it could set the stage for a 2023 expansion that's faster and bigger than expected. If so, that may translate into bigger-than-expected sales gains for companies and tax revenues for the government.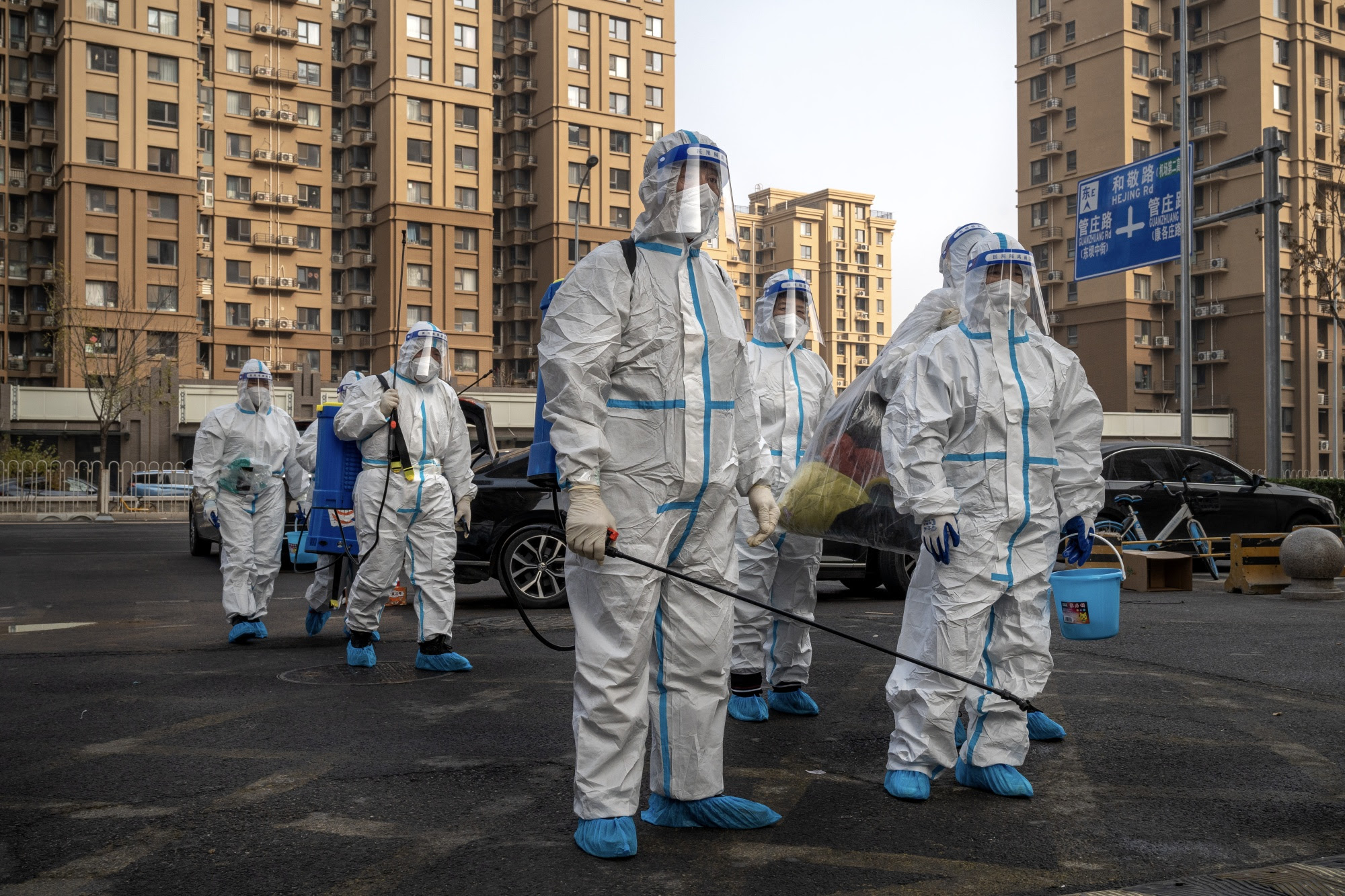 The bounce-back from China's lockdown economy may end up bigger than one would expect if you went by Beijing's official numbers. Photograph: Bloomberg
This week in the New Economy
Further evidence of economic weakness last year comes from Carbon Monitor, an international project producing real-time emissions estimates. The group says China's carbon emissions dropped 1.5% in 2022.
By comparison, emissions rose 1% in 2020, the year when Covid-19 struck and China first went into lockdown. Gross domestic product rose 2% that year, the only reading that's weaker than that of 2022 in China's modern-day economic logs. So if growth was somewhat better last year than in 2020, how would emissions have contracted?
The energy mix might have been at play, and indeed China has made great efforts with renewable energy. But others see the real reason being the renewed wave of lockdowns in the wake of the more-infectious omicron variant.
"The decline of activities due to the Covid Zero policy is the main cause" of the drop in emissions, said Zhu Liu, a Tsinghua University professor and Carbon Monitor's lead investigator.
Looking at the components of the official growth score also offers observations. China's National Bureau of Statistics, or NBS, says that while consumer spending fell slightly, overall GDP growth was driven by investment and a boost from manufactured goods exports. Both of those latter categories are carbon intensive compared with consumer spending.
And while investment was the No. 1 driver of growth, officially, that clashes with the officially reported declines in output of steel (-2%) and cement (-11%).
Further math problems are suggested by the official fixed-asset investment data. The broadest measure of investment, it rose 5.1% in 2022, unadjusted for inflation. Applying the inflation rate from producer-price data, that translates to a real gain of just 1%.
Meantime, the drop in consumption—just 0.2% in a year of major lockdowns—appears somewhat out of sync with micro data:
Income in China's videogame sector fell 10.7%, according to an official industry group, the first annual decline ever recorded.

Spending on luxury goods fell 10% according to consultancy Bain—

the first annual decline they've recorded

since a much smaller (2%) drop in 2015

.
Exports clearly did provide a major boost to China, as consumers in the US and elsewhere ramped up spending. But at roughly $18 trillion, the country's GDP has become too large to really be driven by a trade surplus, which officially made up just half a percentage point of growth last year.
Add it all up, and 3% looks tough to get to. (The NBS, which has experienced some controversy in the past, didn't respond to faxed questions seeking a response.)
"In reality, the economy is likely to have grown by less than 2%, and possibly not grown at all," according to analysts at Rhodium Group.
They're not alone in that suggestion. The Bank of Finland's Institute for Emerging Economies reckons there was "no GDP growth whatsoever last year," based on an estimate that uses the group's own deflator to adjust for price increases.
Considering that the US recorded 2.1% growth in 2022, it might well have been that China for the first time since the era of Mao Zedong was pipped by its rival. —Tom Hancock