China's Hidden-Debt Problem Laid Bare in Zunyi City's Half-Finished Roads, Empty Flats
A city in one of China's poorest provinces is awash in half-built roads and apartment blocks, symbolic of the mounting debt crisis facing municipalities around the country after years of stimulus-fueled growth.
Bloomberg News
On an unfinished six-lane highway in China's southwest, cars passed by occasionally on one side, while in the other direction, a few young people jogged in light drizzle, housewives walked their dogs and retired men holding bird cages strolled with friends.
The Fengxin Expressway is one of the many unfinished infrastructure projects in Zunyi, a city of 6.6 million people in mountainous Guizhou province. In addition to highways, housing projects and tourist attractions also stand incomplete, symbolic of the stark debt crisis that many local governments in China are facing after years of credit-fueled stimulus to juice growth.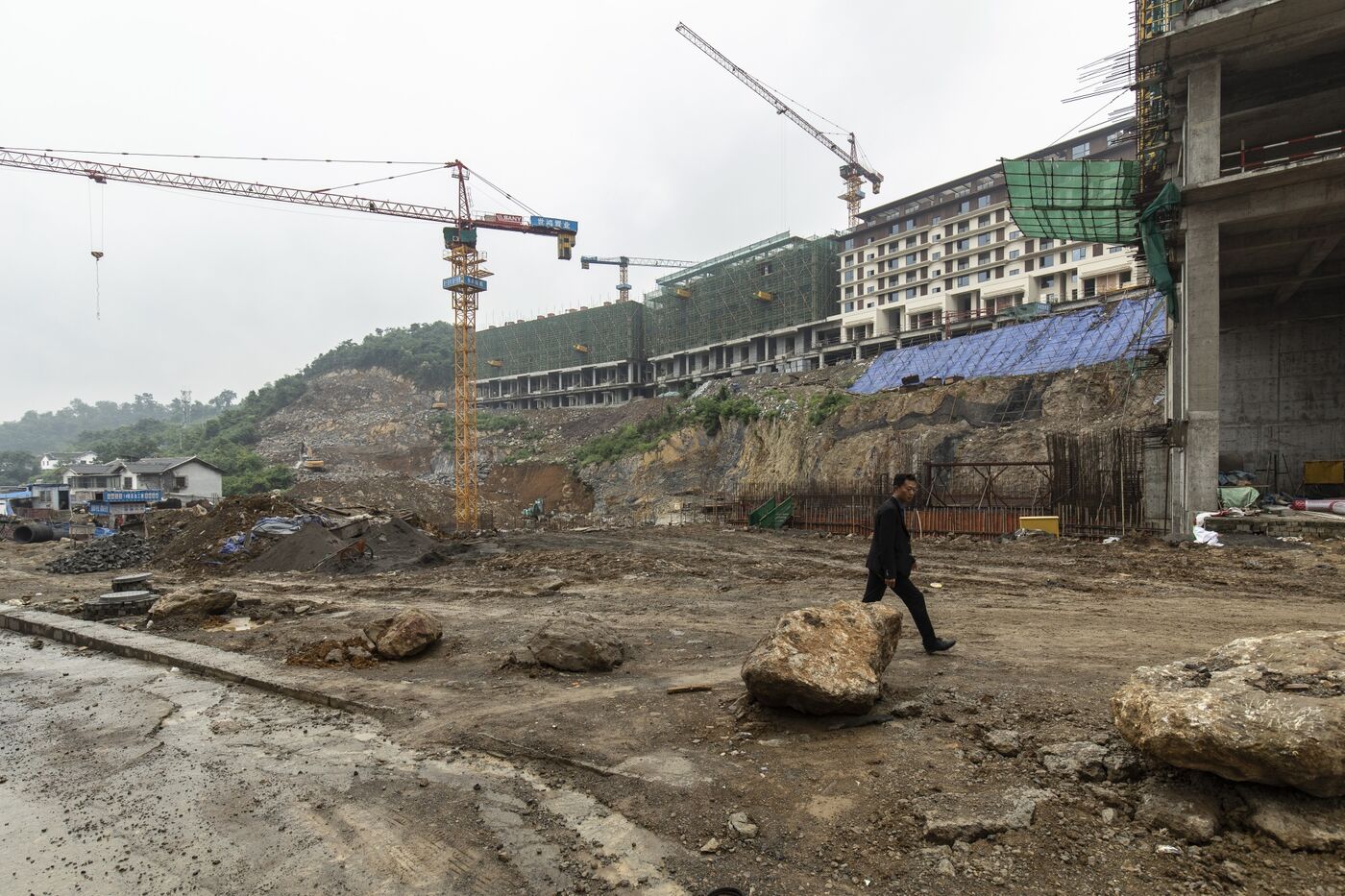 The model is clearly no longer sustainable, with the central government looking reluctant, or unable, to adopt that playbook even as the post-pandemic recovery falters. Decades of urbanization have reduced the demand for more infrastructure, making it increasingly hard to find lucrative projects to invest in and pushing down returns on investment. Income for local governments from land sales has also slumped amid a property downturn.
Read more: China's Economic Woes Are Multiplying and Xi Has No Easy Fix
Guizhou's infrastructure binge came after a 2012 document from the State Council, China's cabinet, called for investment into the impoverished province to close the development gap. The province became much better connected as a result, but the excess is also clear to see. Guizhou now has nearly half of the world's 100 tallest bridges, according to the state-backed Economic Daily newspaper. It has airports in cities already connected by high-speed rail and just a few hours' drive apart, and many multi-lane highways with expensive tolls.
Now, the provincial government is struggling to pay its debts, small businesses are not getting paid for construction projects and displaced residents are demanding overdue compensation and new housing be delivered.
Some small business owners have become so desperate they have turned to online forums operated by state media to air their grievances, hoping to be heard.
In April, a builder in Anshun, a city about three hours' drive from Zunyi, sought help publicly from Guizhou's Communist Party chief Xu Lin to get paid back in full for construction work of a government-led shanty renovation project. Almost five years after completion, he only got back half of the money, he wrote in a message to the official via an online platform run by the People's Daily newspaper.
"I've been sued by my own suppliers and workers, which is devastating, and I have to pay interest on my bank loans every year," he wrote. "All these have multiplied the woes for my family, who were not rich to begin with."
The city government responded more than a month later, saying that local authorities were "actively raising money and aim to pay the funds overdue at an early date."
The Zunyi government declined to comment on its broader plans to deal with the debt issue.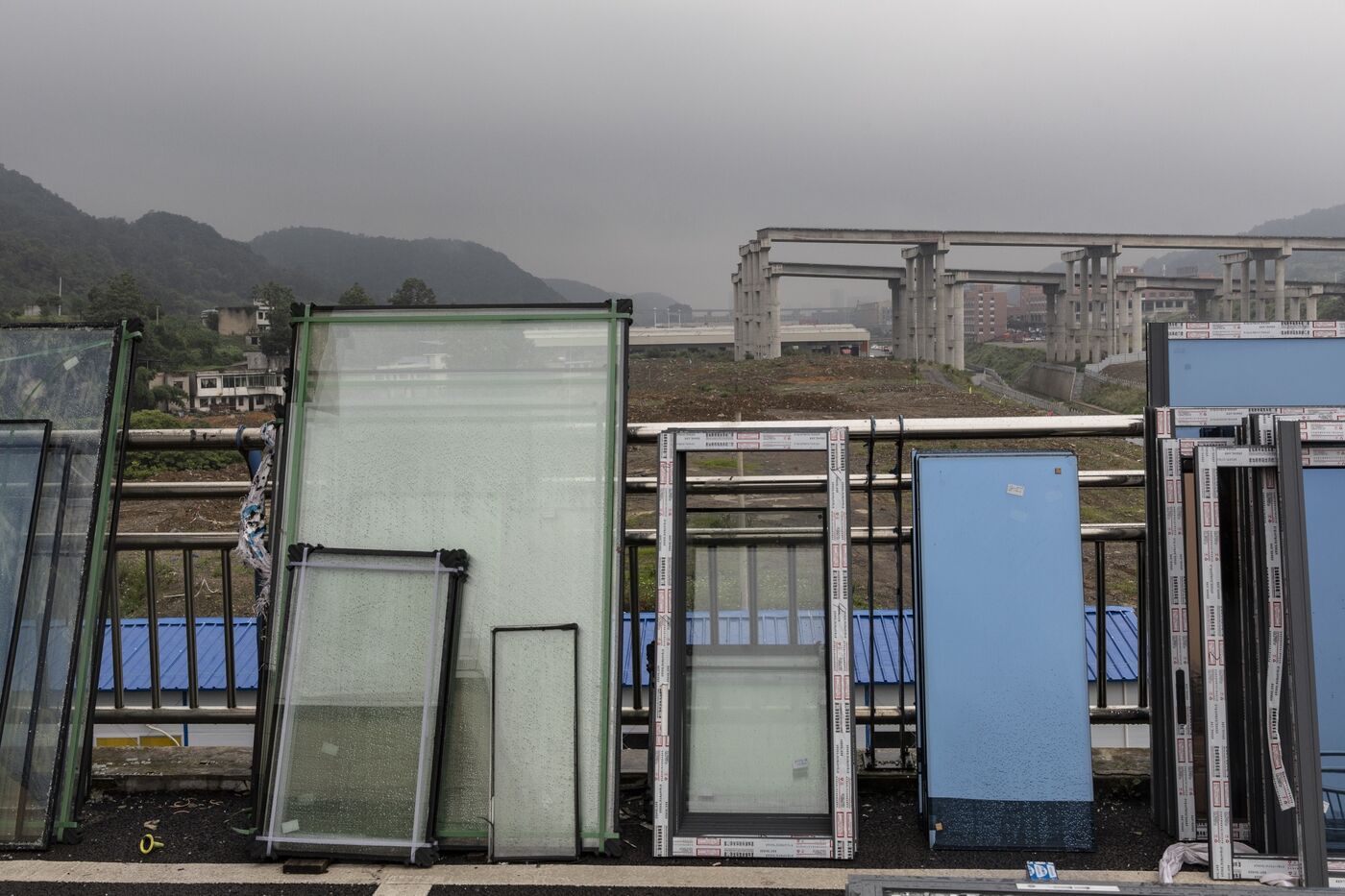 Overlooking the Fengxin Expressway are two apartment buildings with almost no windows. The government had told residents to move as the buildings were to be demolished to make way for new roads. Having run out of money, it was painting and refurbishing the blocks in a bid to resell them, said a 68-year-old man who lived nearby and would only be identified by his surname Chen.
"The government is so cash-strapped that it hasn't provided the money promised for the people who were forced to relocate to rent a temporary home," said Chen.
"People protested but the government just doesn't have the money," said the former driver. "There are too many such cases nowadays in Guizhou."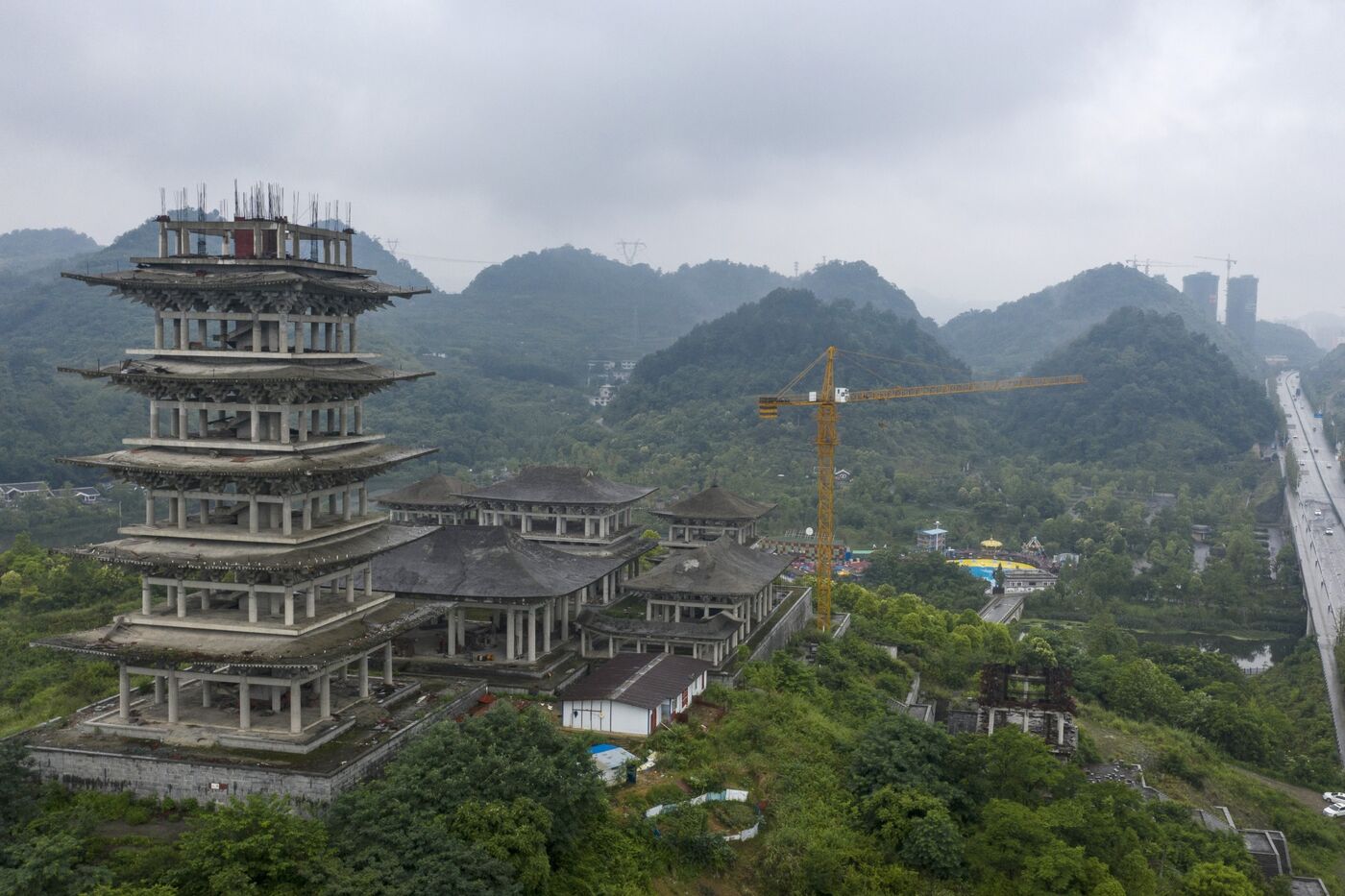 At the heart of China's debt crisis are so-called local-government financing vehicles, which were created to fund infrastructure by skirting limits on municipal authorities selling bonds in the market. However, LGFVs rarely generate enough returns to cover their obligations, meaning most rely on methods including refinancing and injections of municipal funds to stay solvent, which are now drying up. Rolling over debt is also getting harder as investors are more cautious.
Money owed by LGFVs is known as "hidden debt" because it doesn't appear on governments' balance sheets. The issue has grown into a major risk for the Chinese economy and is also a big concern for investors who have bought bonds sold by such firms.
One example of the risks posed by LGFVs in Zunyi is an unfinished shanty renovation housing project in the city's new district. The developer is Zunyi New District Development and Investment Co., a subsidiary of Zunyi Road and Bridge Construction Group Ltd., a major LGFV.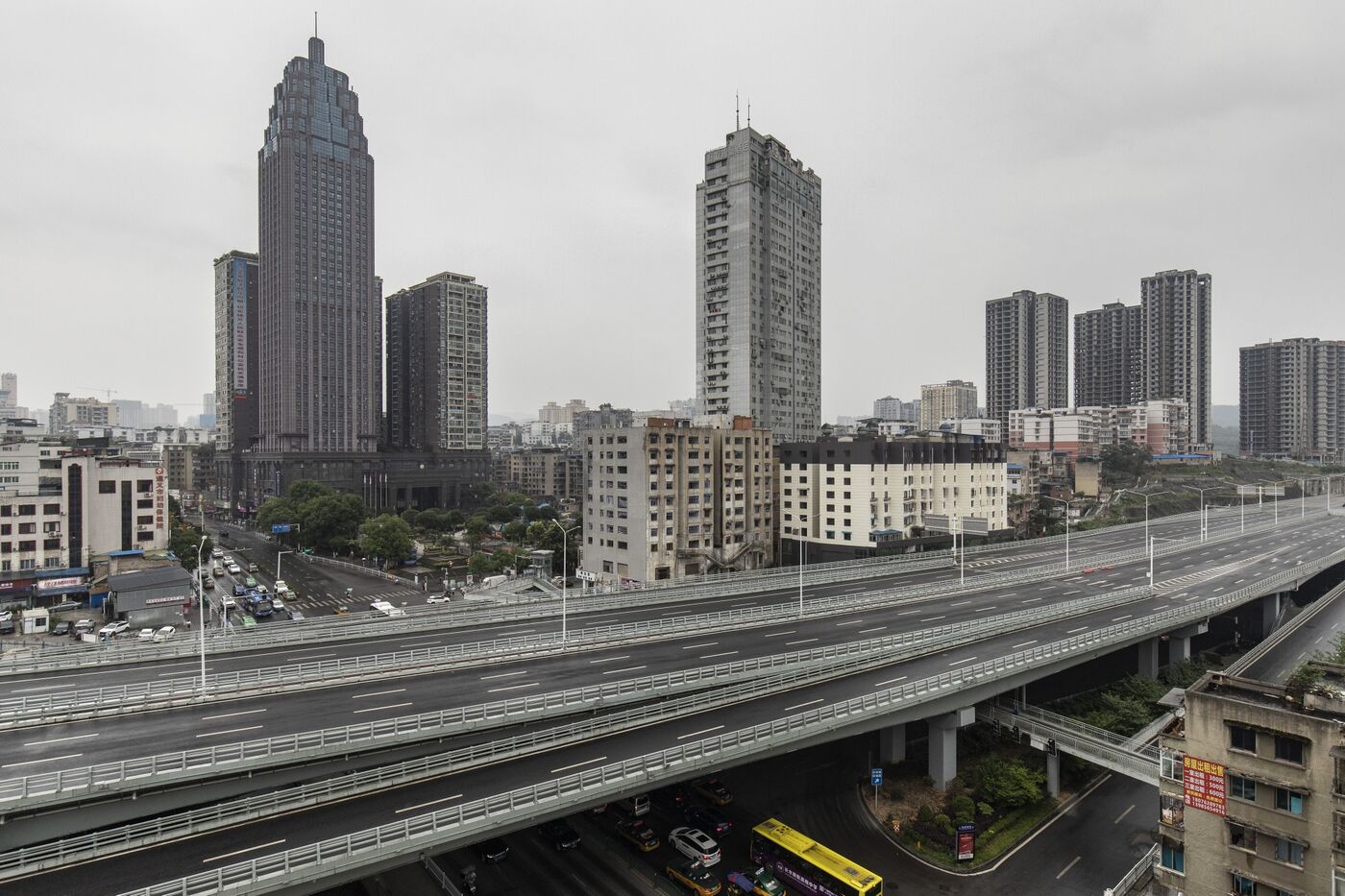 A woman standing near the project said she had her land and house reclaimed by the government in 2011 to make way for the construction. Twelve years on, she's still living in a rented apartment as the government hasn't delivered her promised new home. Now, she earns about 1,300 yuan ($180) a month from sweeping streets.
"We have no land to farm now, just land to sweep," said the 49-year-old, who spoke on condition of anonymity. "The living expenses are so much higher — we grew food and fed ourselves in the past. We owned the house and didn't have to pay rent. Water was from the well and we didn't have to pay bills. Now everything has a price."
While there is no official figure, the International Monetary Fund estimated in February that there was 66 trillion yuan of such debt outstanding in China at the end of 2022, up from 40 trillion yuan in 2019. The central government has implored local governments for years to sort out their debts and bring them back onto their balance sheets, but the financial situation of many provinces remains precarious.
In an April report, Guosheng Securities Co. estimated the total outstanding debt of LGFVs in Guizhou at 318 billion yuan. Zunyi Road and Bridge Construction Group reached an agreement in December with banks to restructure some of its debt following the announcement of a policy by Beijing in 2022 that allowed government-owned borrowers in Guizhou to renegotiate the terms of their debt.
Kicking the can down the road seems to be the main way LGFVs are trying to delay a full-blown credit crisis. China's biggest state banks are meanwhile offering the vehicles loans with ultra-long maturities and temporary interest relief to prevent a credit crunch in the market.