China's new Hong Kong chief a hardliner known for crusade against Christian churches
Xia Baolong is a long-time ally of Xi Jinping who represents a sign Beijing wants to exert more control over the city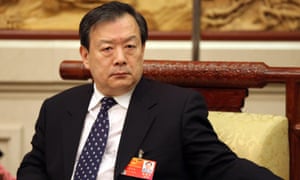 Professor Ying Fuk Tsang, the director of the divinity school at the Chinese University of Hong Kong, said the appointment of a close ally of Xi who had consistently shown his eagerness to carry out his orders meant he might also intensify ideological control in Hong Kong.
"He has a track record as a hardliner. If the central authorities want a crackdown, he would not spare any efforts," he said. "This would definitely have an impact on Hong Kong's civil society."
China has already indicated its desire to bring Hong Kong under tighter control after a key Communist party meeting, the Fourth Plenum, in November last year. A party statement said national interest should take priority over the "two systems" policy that has allowed Hong Kong extensive autonomy since the handover from British colonial rule, and warned that it would not tolerate "any actions that split the country".
It also called for Hong Kong to perfect its legal system to "safeguard national security", "strengthen law enforcement power", and increase "patriotic education" of young people and civil servants.