Coronavirus: Beijing orders two-week quarantine for returnees as death toll passes 1,500
Covid-19 cases pass 66,000 in China as residents in capital who flout new restrictions told they will be 'held accountable under the law'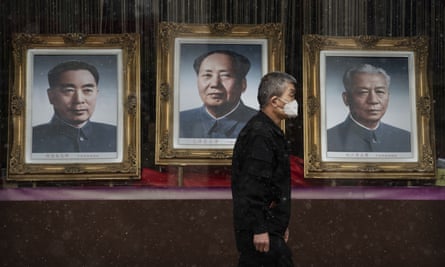 Beijing has ordered people returning to the city from holidays to quarantine themselves for 14 days to try to contain the coronavirus spread, as the death toll in China from the outbreak passed 1,500.
On Saturday, the country's National Health Commission said 2,641 new cases were confirmed in the previous 24 hours, taking the total number of confirmed infections across mainland China to 66,492. There were also 143 deaths in the 24 hours to midnight on Friday, taking total fatalities from the virus to 1,523.
The official Beijing Daily newspaper said people failing to obey government orders to quarantine themselves on return from the holidays would be punished. But it was not immediately clear how that would be enforced, or whether the restrictions would apply to non-residents or foreigners arriving from abroad.
Beijing has a population of more than 20 million people and the annual National People's Congress, where thousands of Communist Party delegates pour into the city, is due to start on 5 March.
"From now on, all those who have returned to Beijing should stay at home or submit to group observation for 14 days after arriving," Beijing's virus prevention working group said in a notice cited by the Beijing Daily.
"Those who refuse to accept home or centralised observation and other prevention and control measures will be held accountable under the law," it said.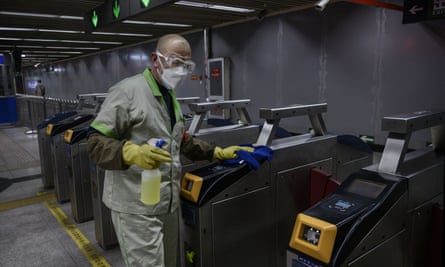 A National Health Commission official Liang Wannian told a news conference the government would continue to try to contain the spread of virus in the city of Wuhan in Hubei province – the centre of the outbreak. The commission was focused on lowering the fatality rate and reducing the infection rate, Liang said.
The number of deaths in Hubei rose by 139 as of Friday, with 107 of those in Wuhan. A total of 1,123 people in Wuhan had died from the coronavirus.
Wang Hesheng, the new head of Hubei's Health Commission, vowed to find and treat everyone affected by the virus, the state-run Global Times said.
China has been struggling to get the world's second largest economy going after the lunar new year holiday, which was extended by 10 days to help contain the virus. The Global Times reported that China's banks have offered $77bn in lines of credit to help combat the epidemic. The central government has also pumped tens of billions into the country's financial system.