China's Bullying of Australia Will Backfire
For many countries, the argument for diversifying exports and supply chains is suddenly a lot more persuasive.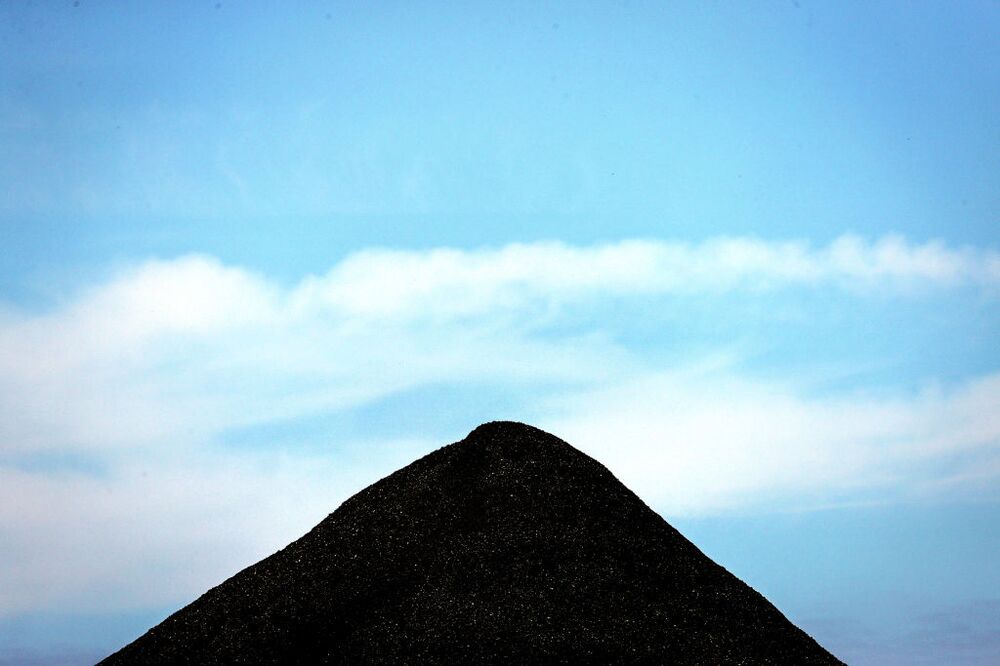 In recent years, China has made no secret of its ire at perceived slights from other countries. Its anger has been expressed sometimes through the tweets and hawkish soundbites of aggressive young "wolf warrior" diplomats, and at other times through unofficial boycotts and politically motivated prosecutions. Various members of U.S.-constructed alliances have found themselves on the receiving end, including South Korea, Canada and even mild-mannered Norway.
Still, the broadside Chinese officials launched against Australia this week represents a notable escalation. The criticism was shockingly overt: The Chinese embassy in Canberra provided journalists with a list of 14 ways in which Australia had offended. The list was almost amusingly exhaustive, citing everything from the hurdles raised to Chinese investment in Australia to the federal government's funding of critical think tanks.
Given that China had already begun to constrain the import of a wide range of Australian products from wine to coal, the threat was equally overt. One Chinese official told a reporter in Canberra, "China is angry. If you make China the enemy, China will be the enemy."
Many Australians will be worried; about a third of the country's exports of goods and services go to China. Many executives from mining companies, food exporters and the like might agree with Australian Finance Minister Josh Frydenberg, who argued before the embassy issued its list that decoupling from China-centric supply chains "would carry huge economic costs" and that instead, "we can work with China."
China's response to Frydenberg's plea for détente shows how likely that is. Certainly, putting pressure on Australia's exports as the country goes through its first recession in 30 years is not the sort of thing a reliable partner does. If Chinese officials had intended to discredit those Australians who think Prime Minister Scott Morrison's government should adopt a more conciliatory line toward Beijing, they couldn't have done a better job.
This is likely a sign of how the new economic cold war will play out. China has made it clear that it intends to weaponize dependence on its massive economy. Access to Chinese consumers, profits from mainland financial markets and investment in infrastructure will all be made conditional on the behavior and rhetoric of partner countries.
That will in turn provoke new arguments within those nations. Capital, allied with exporters and China doves, will line up against market liberals, allied with domestic producers and national security hawks.
The problem for China is that it has done a terrible job exploiting these fault lines to date. Its efforts didn't force Canada or South Korea to capitulate and there's no reason to think they'll work any better in Australia. Chinese leaders just don't seem to learn: Publicly humiliating other countries, no matter how small, makes cooperation and compromise politically impossible. Even Frydenberg has had to harden his rhetoric a bit.
Indeed, for many of China's trading partners, not just Australia, the argument for diversifying export markets and supply chains is more persuasive today than it was last week. And China should remember that dependence can run both ways. As my colleague David Fickling explained recently, Australia's " nuclear option" is to suspend iron ore exports — which drive the mainland's steel industry — to China.
That "nuclear option" would be even stronger if China wasn't close to gaining control of the Simandou iron ore mine in Guinea. Simandou has fallen into Beijing's lap because both Western private capital and global multilateral organizations (in this case, Rio Tinto PLC and the World Bank's International Finance Corporation, respectively) walked out after promising to develop the mine together less than a decade ago.
That should be a lesson to China's trading partners. It will cost money to find markets outside of China or suppliers more efficient than those on the mainland. It will be complicated to defend resources that Beijing might otherwise exploit to its advantage.
But, if that money is not spent and those efforts aren't made now, the cost of dependence down the road will be that much higher. One of China's 14 charges against Australia was particularly important in this context — the fact that it was "the first non-littoral country to make a statement about the South China Sea to the United Nations."
This is what really scares leaders in Beijing. While China is happy to bully smaller countries one by one, it takes umbrage when others get involved in those disputes. The only way that the world can deal with a China that weaponizes its economic power is by standing together and thinking two steps ahead.