U.S., Taiwan in Talks on Potential Visit of Trump's EPA Chief
A visit would be third this year by a senior U.S. official
Trip would likely anger Beijing amid tensions with Washington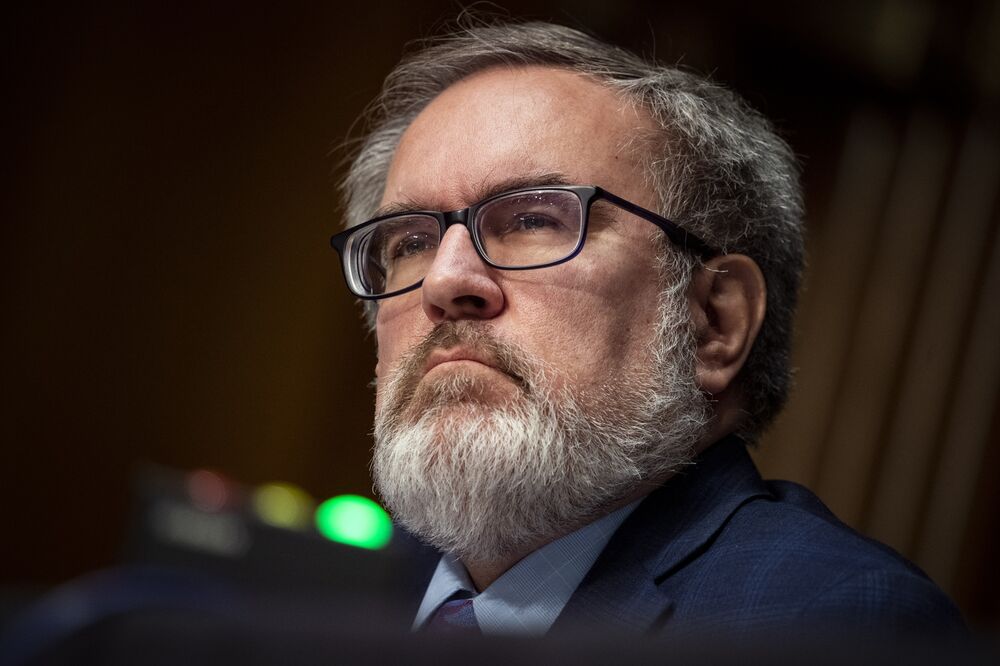 The U.S. and Taiwan are in talks on a visit to the island by the head of the U.S. Environmental Protection Agency, in what would be the third trip by a senior American official this year.
EPA Administrator Andrew Wheeler will visit Taiwan next month, the New York Times reported Friday, citing unidentified sources. When asked about the report, Taiwanese Premier Su Tseng-chang indicated a visit could happen.
"We'd welcome a visit by the head of the U.S. EPA at the invitation of Foreign Minister Joseph Wu for bilateral discussions on international cooperation on environmental issues," Su said in response to questions from reporters. "It will further improve ties between the two sides."
Taiwan's Presidential Office said in a statement later Friday that Taipei was still in discussions with Washington over a visit and the foreign ministry would confirm a visit once one was finalized.
In August, Health and Human Services Secretary Alex Azar became the highest-ranking U.S. official to travel to Taiwan since the U.S. broke off ties with Taipei in 1979. A month later, Undersecretary of State Keith Krach visited Taiwan.
Both visits prompted angry reactions from Beijing, with Taiwan a key point of spiraling tensions between the world's two largest economies on fronts from trade to the coronavirus. Chinese military aircraft have crossed over the median line of the Taiwan Strait during each visit, as China's air force piled pressure on Taiwan.
China's ruling Communist Party in Beijing claims the democratically ruled island as part of its territory despite never having controlled it.
Chinese Foreign Ministry spokesman Zhao Lijian on Friday repeated that Beijing "firmly opposes" all forms of official interaction between the U.S. and Taiwan.
"In accordance with the development of the situation, China will make necessary and legitimate reactions," Zhao told a daily briefing in Beijing, without elaborating.
A visit by Wheeler would not be the first time the head of the EPA has visited Taiwan. Then-administrator Gina McCarthy met with former President Ma Ying-jeou in Taipei in 2014.
— With assistance by Jing Li
(
Updates with Chinese Foreign Ministry comment.
)