China Credit Stress Spreads Wider as Developer Defaults on Bond
Bloomberg News
A Chinese residential developer defaulted on a domestic bond, as credit stress in the world's No. 2 economy shows no sign of abating.
Fujian Fusheng Group Co., a mid-sized builder based in the southeastern province of Fujian, said it failed to repay investors who requested early redemptions worth 631 million yuan ($96 million), including both principal and interest, for its 1 billion yuan 3-year bond that will come due next year, according to a company filing to the Shanghai Stock Exchange on Thursday. The puttable note carries no grace period for early redemptions, according to the bond's prospectus.
Fusheng said it's actively seeking capital to meet the bond repayment needs.
The firm's bond failure underscores the debt stress among China's builders, especially those smaller in size and with weaker refinancing abilities. It also comes hot on the heels of a series of defaults by state-linked borrowers that have roiled the country's bond market in recent weeks.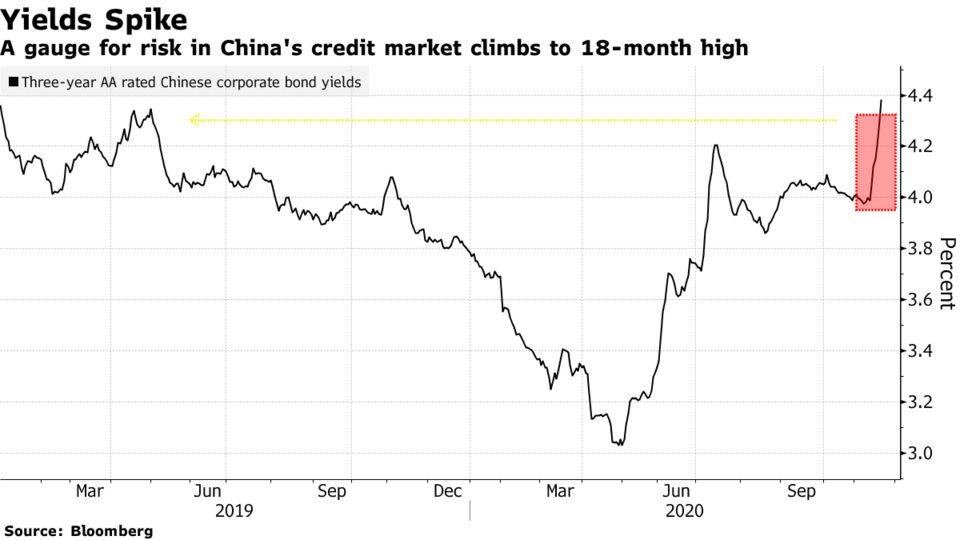 China's onshore bond defaults have totaled 98.5 billion yuan so far this year, compared with 122.1 billion yuan a year earlier, according to data compiled by Bloomberg.
Fueled by heavy borrowings, Fusheng expanded rapidly through acquisitions between 2016 and 2017, with projects in about 20 cities across China.