RATLAND'S CREDIT PYRAMID CLOSE TO CRASHING UNDER ITS OWN WEIGHT!!!
China's Debt-to-GDP Ratio Rises to Record 279.7% on Credit Boom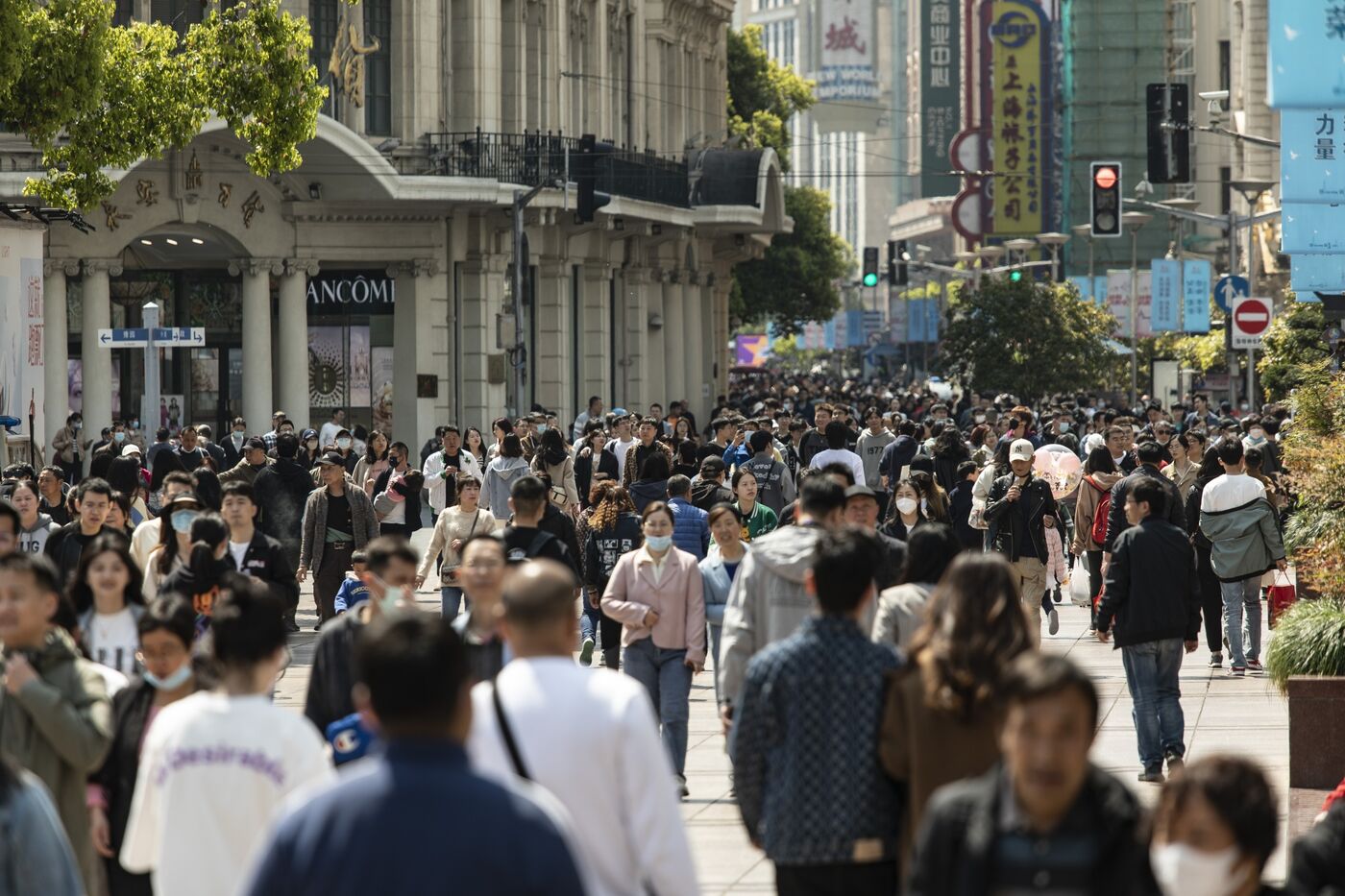 Bloomberg News
The Chinese economy's debt ratio reached a record high in the first quarter of the year, with bank loans to companies surging as the nation reopened from Covid Zero.
The macro leverage ratio — or total debt as a percentage of gross domestic product — soared to 279.7% in the first quarter, according to central bank and statistics bureau data compiled by Bloomberg. That was an increase of 7.7 percentage points from the previous quarter, the biggest jump in three years.
The debt ratio held by non-financial corporates rose 5.8 percentage points. Leverage ratios for the household and government sectors were each up by around 1 percentage point.
The data doesn't include bank loans to local government financing vehicles.
At an April briefing, a People's Bank of China spokeswoman said the country's macro-leverage ratio climbed to nearly 290% in the first quarter of 2023, partly due to seasonal factors such as faster loan extension and the front-loaded issuance of government bonds.
The spokeswoman said at the time that the ratio should remain stable this year given the momentum of the economic recovery.
Credit data due later this week, meanwhile, will likely show an increase in April from a year ago, the China Securities Journal reported Monday. It cited an analyst who said a rebound in the rates of bankers' acceptances in the last week of the month as a sign that credit demand was resilient.
Q1
Q4
Q3
Q2
Q1
4Q
3Q
2Q
1Q
2023
2022
2022
2022
2022
2021
2021
2021
2021
Real economy
279.7%
272.0%
272.1%
271.3%
266.7%
262.1%
264.2%
265.0%
267.2%
Household
63.3%
62.2%
62.4%
62.3%
62.1%
62.2%
62.4%
62.2%
62.2%
Non-financial corporations
165.7%
159.9%
160.3%
159.9%
157.7%
153.5%
156.6%
158.3%
160.7%
Government
50.7%
49.9%
49.4%
49.0%
46.9%
46.4%
45.3%
44.5%
44.2%
Financial sector
Asset side
52.7%
50.2%
49.5%
50.2%
49.4%
48.9%
49.4%
51.5%
53.0%
Liability side
65.6%
64.7%
64.2%
64.2%
62.9%
62.7%
62.2%
61.9%
62.5%
Note 1: Loans to households are consumer and operating loans.
Note 2: Loans to non-financial sector include corporate bonds, entrusted loans, trust loans, undiscounted bank acceptance bills and overseas loans, but excluding loans to local government financing vehicles.
Note 3: Data are subject to revisions.
Source: National Bureau of Statistics, People's Bank of China, Bloomberg