VIVA TAIWAN! KILL ALL HAN CHINESE RATS!
Asia Shoppers Snap Up Taiwan Pineapples in Defiance of China Ban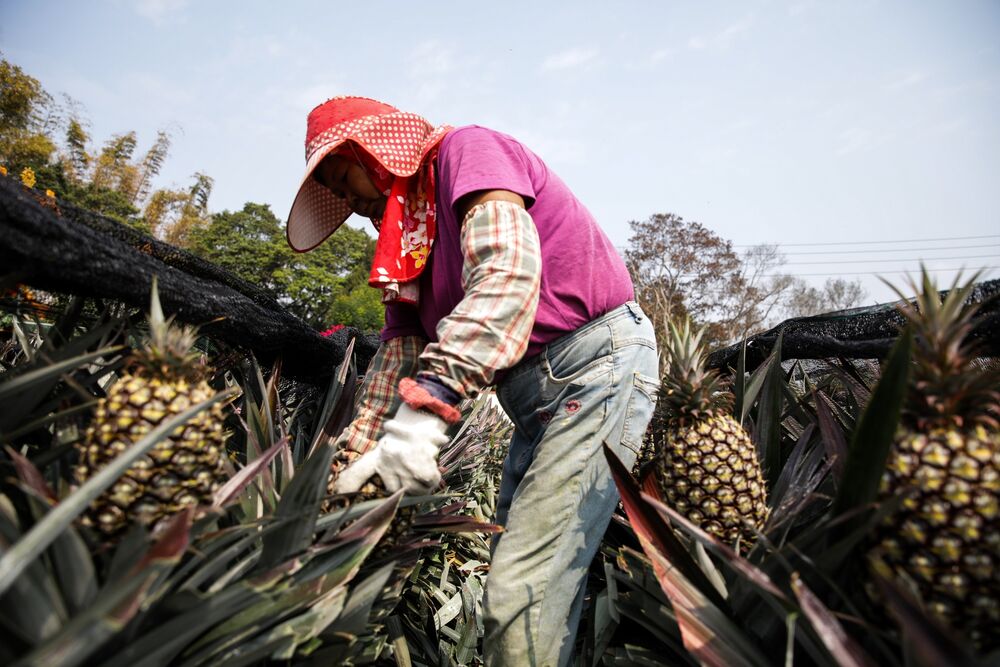 Consumers across Asia are snapping up Taiwanese pineapples in an act of political solidarity after China banned imports of the fruit from the island earlier this month.
In Japan, social media users shared photos showing supermarket shelves stripped clean of Taiwanese pineapples as well as recipes and advice on where to find the coveted fruit. Wholesalers in Hong Kong say they have also seen an up-tick from people wanting to show their backing for Taiwan.
Fruit lovers across the Asia Pacific region appear to be heeding the island's call for support since China imposed the ban, a move Taiwan President Tsai Ing-wen described as an "ambush." Beijing cited the discovery of pests in shipments as the reason for the ban.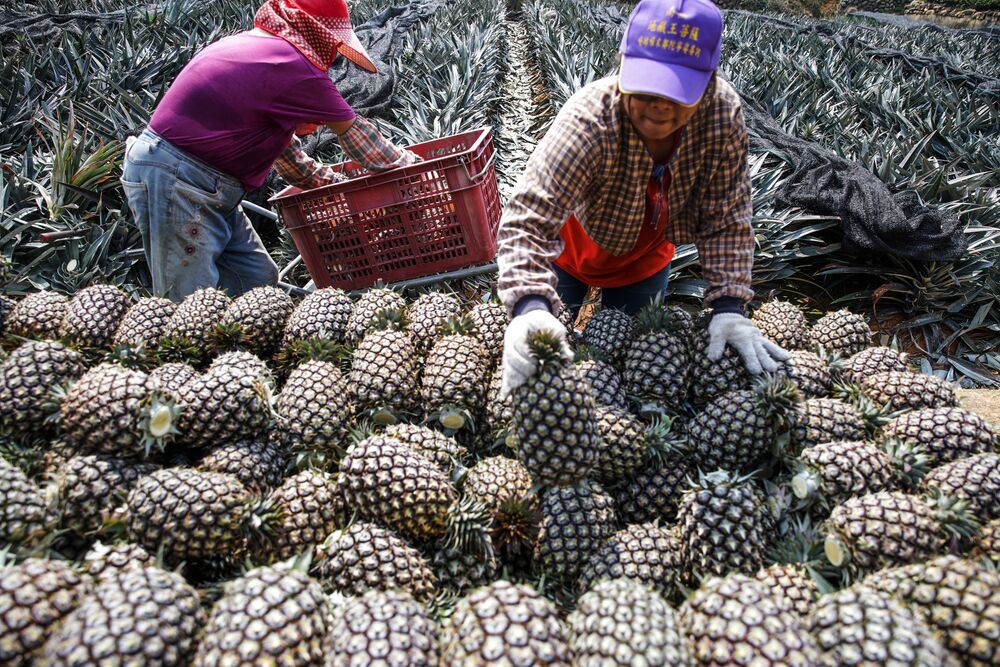 "There are more customers asking for Taiwanese pineapples, saying it's to show their support," said Sau Fan, who works at the Fai Chai Kei fruits wholesale company in Hong Kong's Yau Ma Tei neighborhood.
Japan and Australia placed large orders for pineapples last week, according to agricultural officials. Taiwanese businesspeople based in Singapore ordered 25 tons, according to the Taipei-based Central News Agency.
The surge in sales echoes increased European and Asia demand for Australian wines last year after China blacklisted imports of a range of agricultural produce and commodities.
Forbidden Fruit
Taiwan shares a special bond with many in Hong Kong when it comes to their shared strained relations with the Chinese Communist Party leadership in Beijing. President Tsai was one of the most vocal overseas supporters of pro-democracy protests that gripped the former British colony starting in 2019.
China views the "one country, two systems" framework it uses to rule Hong Kong as a model for a goal to one day exert control over Taiwan, which Beijing sees as a part of its territory. Tsai's government rejects China's claim, stating Taiwan is already a de facto independent nation awaiting greater international recognition.
Taiwanese officials are confident foreign consumers will continue to rally to their cause. Lin Chih-hung, the deputy head of international affairs at Taiwan's Council of Agriculture, said exporters will definitely sell more pineapples to international markets outside of China in 2021 than they did last year.
China bought just over 40,000 tons of Taiwanese pineapples last year, accounting for over 95% of exports. The council says local producers have already received orders for almost 48,000 tons since China announced the ban in late February, of which 10,500 tons are orders from overseas.

China has a history of using its enormous market to help achieve its policy goals. It imposed the curbs on Australian coal, wine, beef and lobster as relations deteriorated with Canberra.
Beijing has also used its huge masses of tourists as a political tool to indicate its displeasure, barring them from traveling to South Korea, the Philippines and Taiwan at various times over the past decade.
Taiwan exported just over $1 billion of food and agricultural products to China last year, with liquor and pastries the largest categories in terms of value, ahead of pineapples, feathers and down, and custard apples.
Hills Lam, manager of King of Golden Fruit Ltd. in Yau Ma Tei, said he has seen a pickup in demand while also downplaying the bug issue cited by China.
"I never see any pests in the Taiwanese pineapples."
— With assistance by Kana Nishizawa