WHY CAN A MURDEROUS DICTATORSHIP MAKE RATIONAL FINANCIAL DECISIONS TO PROTECT ITS SUBJECTS, BUT SO-CALLED WESTERN DEMOCRACIES CAN'T PROTECT THEIR CITIZENS THE SAME WAY?
China Tells Ant to Become Financial Holding Firm in Overhaul
Chinese regulators summoned Ant on April 12 for meeting
Ant to fold all financial operations into holding firm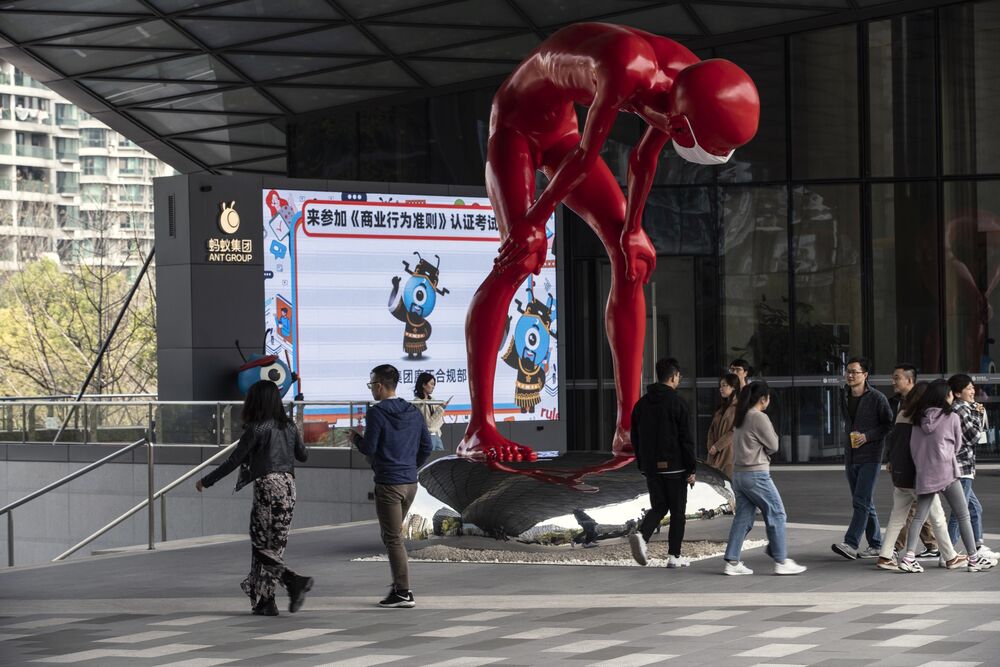 Sign up for Next China, a weekly email on where the nation stands now and where it's going next.
Chinese regulators asked Ant Group Co. to become a financial holding company that could be regulated more like a bank, offering the first significant guidance on how the financial technology company should overhaul operations after halting its record initial public offering.
The central bank told Ant to rectify unfair competition in its payments business and also end information monopoly, according to a government statement. It also asked the company to cut the outstanding value of its money-market fund Yu'ebao.
The overhaul of Ant marks a milestone for regulators, creating a definitive supervision framework for the biggest player in the country's sprawling fintech sector. The government shocked markets in November by suspending billionaire Jack Ma's record initial public offering of Ant, citing a changed regulatory environment, days before its trading debut.
The Hangzhou-based company was told to rectify its lending, insurance and wealth management services, and set up a financial holding company, the central bank said in December. That means higher capital requirements and greater oversight.
The recast is a step toward meeting the demands of China's watchdogs, who have pledged this year to curb the "reckless" push of technology firms into finance and are examining monopolies online.