HSBC between a rock and a hard place
Businesses that have become political shuttlecocks are not worthwhile investments. Unpredictable policy shifts set share prices rather than strategy or economics.
HSBC shares are trading at levels last seen in the 1990s. Stuck in a no man's land between the east and the west, the Asia-focused lender has become the target of regular speculative reports.
One has warned of a possible blacklisting in China. Another has alleged HSBC was one of several banks flagging suspect transactions to US authorities.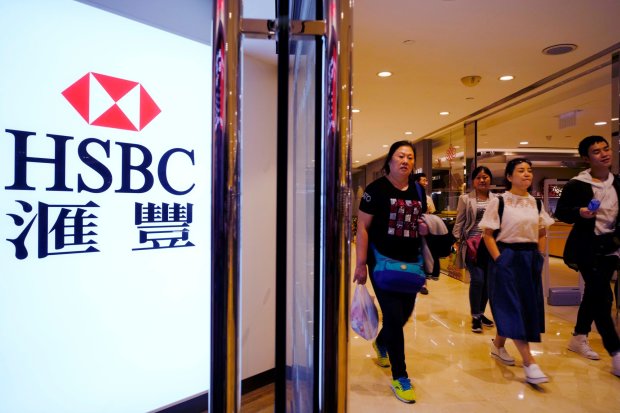 The accuracy of both claims is unclear. HSBC's Hong-Kong listed shares still fell more than 5 per cent on Monday, extending their drop to more than 50 per cent this year.
The threat of blacklisting should worry investors most. China's Ministry of Commerce has been compiling an "unreliable entities" list. Constituents could be banned from investing in China and could see their employees' work permits revoked.
Both measures would be particularly awkward for HSBC, which Beijing resents for its involvement in a US probe into Chinese telecoms equipment group Huawei.
HSBC has invested heavily in the mainland. The lender wants to hire up to 3000 wealth management employees for its mainland China business over the next four years. More than half of the hires would be in the Greater Bay Area, where it expects its banking revenue to rise sharply by 2025.
Its China-based IT centres have become a crucial part of group operations.
The strategy has been paying off. The mainland China business has continued growing through the pandemic. Even as group net profits fell nearly two-thirds in the first half, the division posted $US1.5 billion ($2 billion) of pre-tax profits.