Tesla reversal tests faith in Elon Musk's 'business miracle'
The electric carmaker's retail fan base remains defiant in the face of a bad week, including the biggest one-day drop in Tesla's shares.
Richard Henderson and Eric Platt
New York | As Tesla's share price tumbled last week, David Baird watched more than $US1 million ($1.4 million) melt away from the value of his positions, cutting his holdings by almost half.
The pullback was a test for an army of small investors who have piled in to the stock of the electric carmaker, helping to make it one of the most valuable publicly traded companies in the world.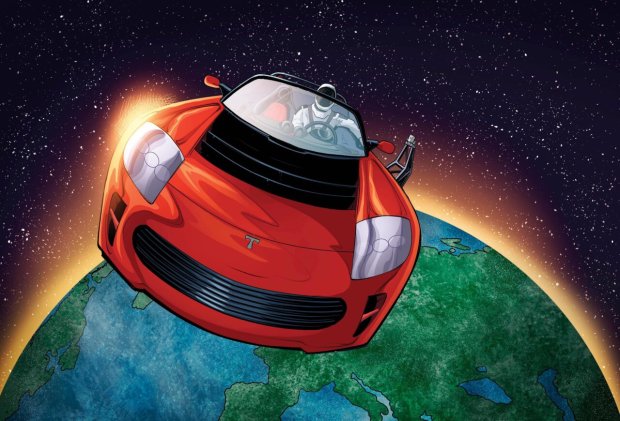 For some diehard fans such as Mr Baird, a 54-year-old freelance IT manager, the latest slide in Tesla shares – in which it shed about $US120 billion of market capitalisation – was painful. But it has not yet offered a reason to cash out.
"I'm constantly bombarded by people who think they know better, telling me to sell over the past five years – that's why I'm up," said Mr Baird, who works in Brussels and hails from Shrewsbury in the UK's West Midlands. He shrugs off the $US1.2m paper loss on his Tesla stock and derivatives, which cut his holdings to $US1.5m.
"Once you've driven a Tesla you have to have one. It burns you up. It eats you inside."
To some, Tesla has become an emblem of a market that moves on its own momentum with little regard for the health of the economy or the profits that companies are generating. The stock's rise has been propelled by retail buyers, who also traded a huge number of options tied to the company, helping to drive the shares even higher.
Price moves have been volatile and, at times, hard to explain. But starry-eyed investors point to the company's ability to dramatically increase production of electric vehicles. Some have left their day jobs for work tied to the carmaker, while others have ploughed their savings accounts into its shares.
Many who spoke to the Financial Times said they remained all-in on the company, despite the record one-day plunge in the stock of 21 per cent on Tuesday . Even after recent falls, Tesla's equity is worth almost four times the sum of General Motors, Ford and Fiat Chrysler.
"This isn't an equity price miracle or the market being irrational. This is the market processing one of the greatest business miracles of all time," said investor Galileo Russell, who runs a popular Tesla podcast. On the company's earnings call two years ago, chief executive Elon Musk allowed him time to ask a question – a spot most companies reserve for professional analysts.
Institutions look at it as an automaker, but it doesn't make sense. As a disruptive tech company, it's different.

— Eli Burton, investor and fanzine creator
Small investors' unwavering loyalty to Mr Musk and the company he built has been a feature of the stock's rise. To a greater extent than companies such as Apple and Amazon, whose shareholder registers are dominated by large asset managers and index funds, Tesla is swayed by people such as Mr Russell and Mr Baird, according to Amy Wu Silverman, a strategist at RBC Capital Markets.
The shares have "a very heavy retail following and when that's true, it becomes less about the numbers and more about vision", she said. Retail investors "are buying into the idea that this is the future and it becomes less about what it means from a valuation perspective".
Even so, some shareholders have tried to justify the sharp moves in Tesla's stock price, as it blew past targets set out by investment banks on Wall Street. And that has sometimes been a struggle.
For weeks in June and July, for example, investors were convinced the company would report a fourth consecutive quarterly profit and thus gain entry into the elite S&P 500 index. In late July, when the company disclosed it had beaten those expectations, its shares nonetheless dropped for two straight days.
The stock took off again in August after Tesla announced a stock split – confounding professional analysts, who argued that such a move should have no impact on the valuation of the company. Some investors again cited the prospect of S&P 500 admission and a promised announcement on battery technology.
When it emerged in early September that Tesla had been spurned in the latest S&P reshuffle, its shares slid.